Mockup refers to a comprehensive outline of app appearance. You may know the difference between a wireframe and an app mockup. The wireframe is composed of images, layouts, typography, and colors, etc.
You will find mockup static. It provides you an idea about the operation and appearance of a complete app. We cannot deny the importance of mockups in UX design processes.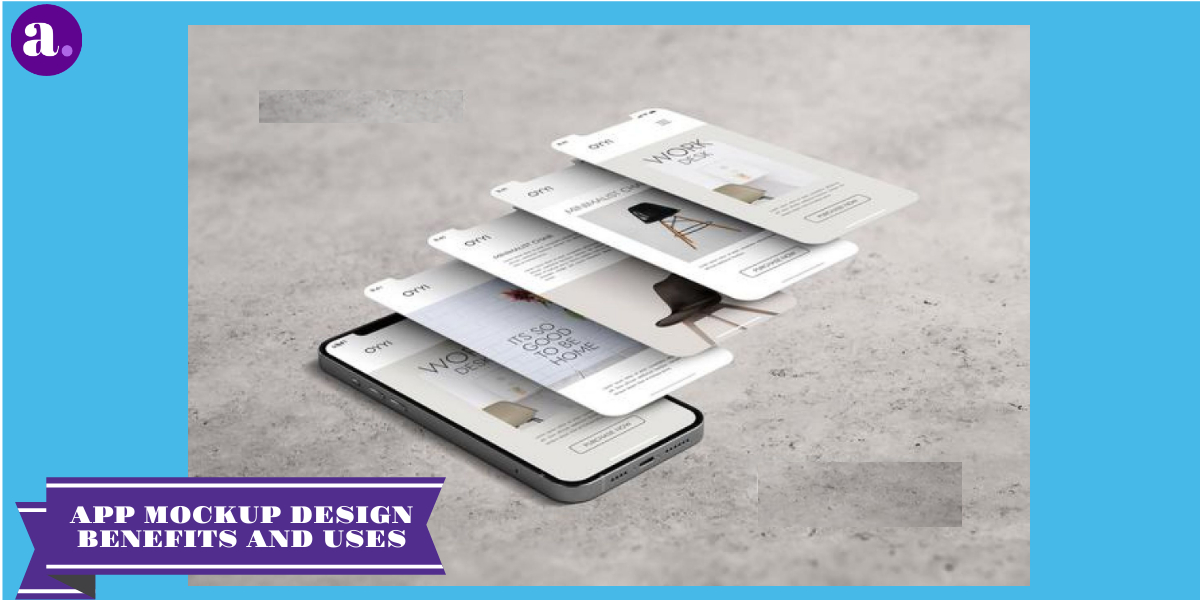 When you think about designing an app, then actually, you are bringing that idea to reality. Essential steps of the development process include sketch, wireframe, mockup, and prototype.
The sketch is a freehand drawing of the app's appearance. It is the first step of the app development process. A wireframe is the complete app structure. If you create a wireframe for your app, you have to justify its functionality with the drawing.
Mockup is the visual representation of your app. The representation can be of medium to high fidelity. You will get the feel of the completion of the final product in this step. The prototype is a representation of the functionality and UI of the app.
Benefits Of Designing App Mockup
You will get plenty of benefits to develop a Mockup design for your mobile app. Get the chance to make revisions in the complete final appearance of the site using mockup. There is no other way to develop a perfect UX design without using a mockup of your app.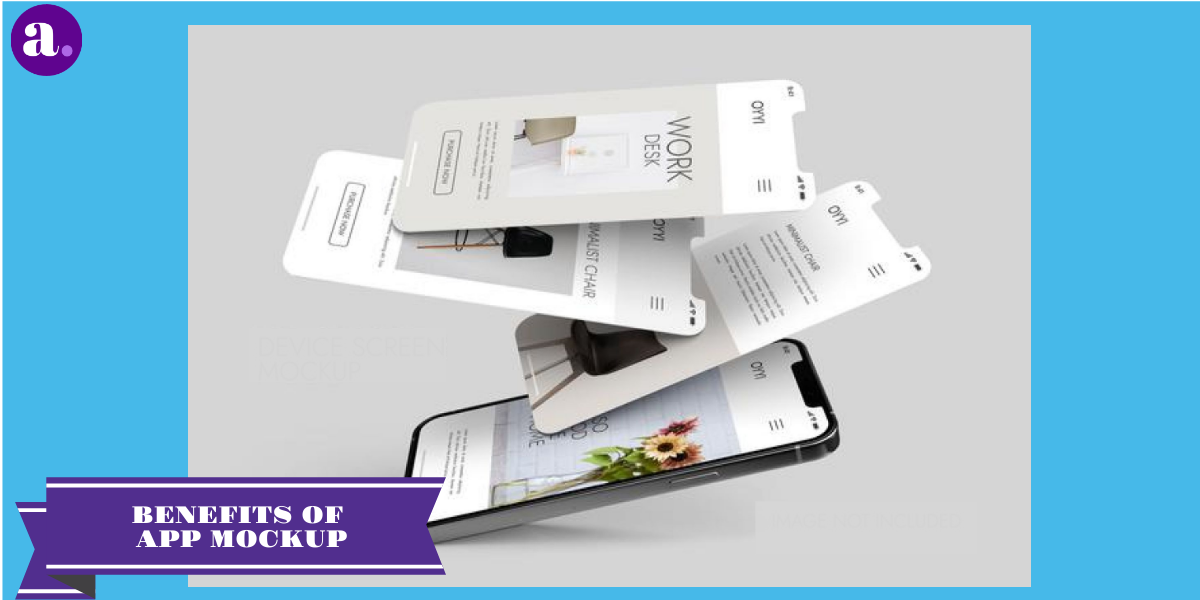 The most helpful feature of the mockup is that it helps you justify your requirements from collaborators shortly. It is a significant step if you want to rally your team to start the app development process.
In short, the app mockups are the best option to provide a clear vision to people regarding the final app look and its functions. You can also display it to your investors. It will help you raise funds and develop more expertise to create your app's best prototype.
App mockup design is an essential step in the development of the mobile app. Don't overlook this step if you want to develop an app that attracts users successfully.
Ideas For App Mockup
Use mockup tools if you are working on designing your next app. Select the mockup tools that suit your app or ideas. Even you can develop interactive mockups that can be run or exported on any working device, just like an actual application.
If you want to make your work realistic, then sketch up your app frames. Don't overlook this step when you build any app. Developers cannot avoid this step, but they can take it to the next level. It is an excellent way to check your assumptions about the app you are going to develop.
Developers get comprehensive instructions that make their job much fast and easy. When you work with any software development company that is external, then app mockups are highly vital.
You will find mockups realistic. It is the best chance to see the implementations of your design decisions. You can alter the final product before the development.
You can use different mockup tools if you are working on your mobile app development. There are several various tools that you can use to create an app mockup. However, APPSTYLO app builder can be used to generate a mockup and get your app ready at the same time within no time (you can also accommodate changes).
Uses Of App Mockup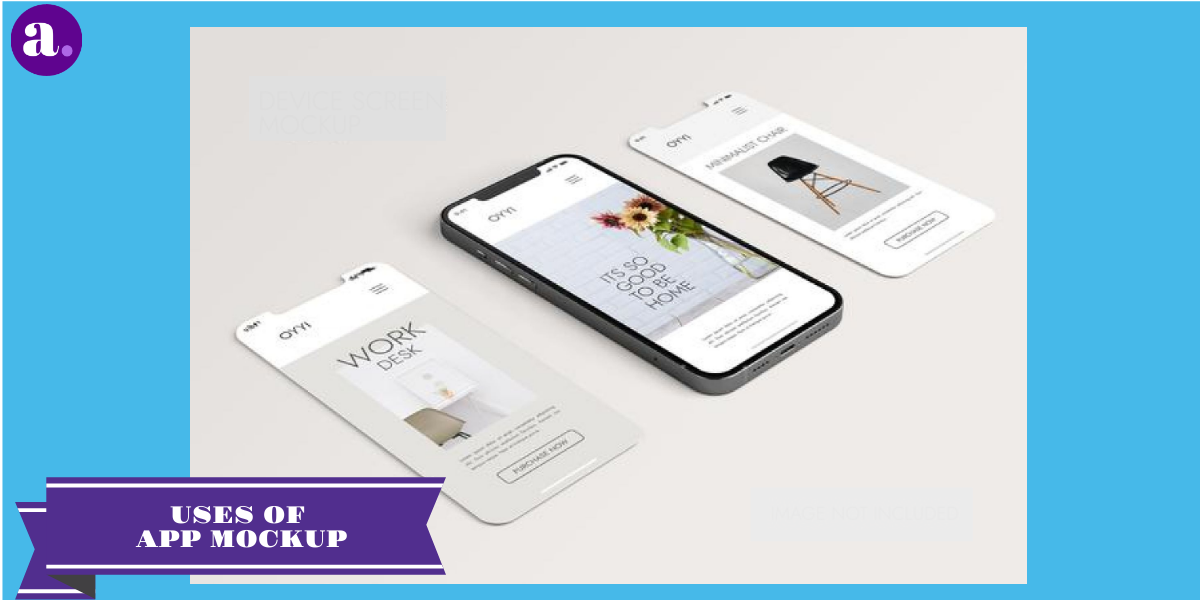 The purpose of developing the app mockup is to incorporate, experiment, and reveal using all the necessary elements of the design that collaborate and offer the best user experience. The aspects involved in the steps are given below.
Layout
Color schemes
Typography and fonts
Graphical visuals and images
Icons
Navigation
Spacing and more
When you are developing a mockup design for your mobile app, you create the app appearance. Feel how your app would appear to others once it's complete and ready for use. App mockup offers you a visual glimpse regarding the appearance of your app.
It also justifies the answers to some important factors and questions. The color scheme should suit the demographics and market requirements. For instance, if you are coding an app for the kids, then specific colors would help make things according to their interests.
How To Design App Mockup
You can create the mockups in visual design software such as Adobe Photoshop, Figma, Sketch, and other tools but then you have to develop them in the next step. Using APPSTYO you can do app and mockup development at the same time. Follow the enlisted steps here to make your mobile app mockup.
Select Perfect Smartphone Mockup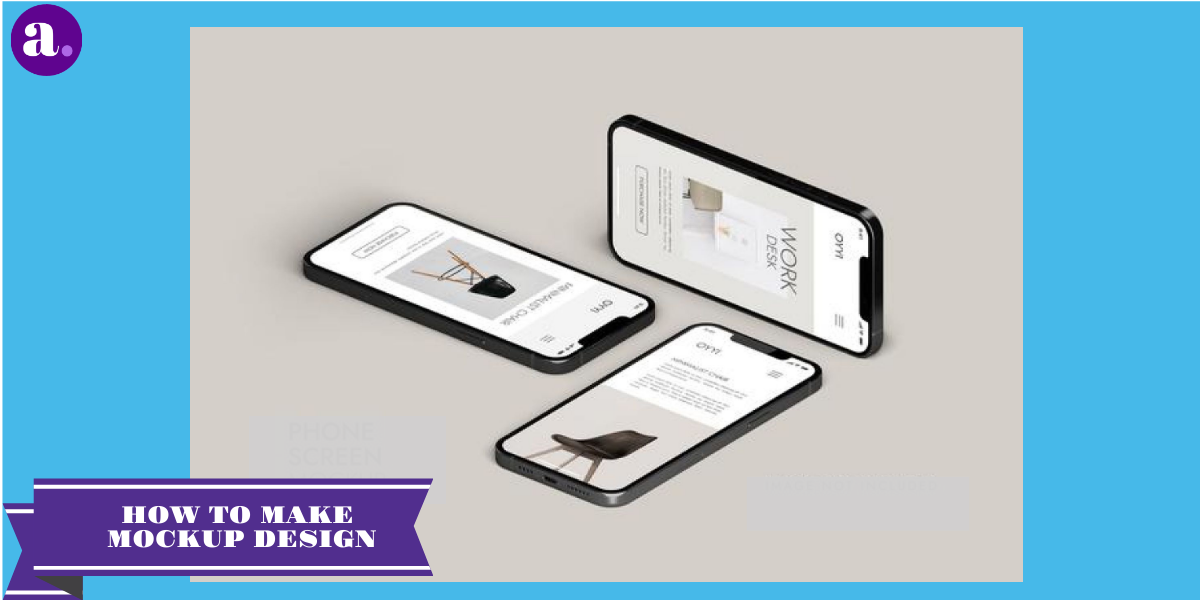 There are many mobile app mockups. Select the perfect mockup according to your requirements. You can also choose an isolated object with a background or photo that is changeable.
Customize The Scene By Uploading Your Image Or Logo
Adjust the position and size and upload the asset for every card. After this, customize the scene. Moreover, you can alter the background or crop the area according to adjustments.
Share The Final Image Or Download It In Superhigh Resolution
You can easily download the image once your mockup is complete. Even downloading option is available in high resolution. You should share it with a unique address or URL. It's a much easy and quick process. No need to worry now.
Conclusion
You can use several ways to create a mockup. It's easy for you to code for the mobile app if you are a developer. It may take time but it's an efficient strategy to start your new project. Figure out what works for you and which type of technical expertise you need.
Expertise makes the process of app development quick. Graphic design software helps to create mockups quickly. Make efforts if you are not an expert graphic designer.
Mockup applications are the ideal choice to create fast and easy mockup designs. Keep checking the online tools to develop an app mockup design for your mobile app.