Each day we consume at least 4-6 hours on the cell phone only for entertainment purposes. Everyone would agree that all these hours are spent and not invested. Imagine the time we usually waste on our mobile phones could be spent on the best apps to make money. There are several methods to achieve this, so we have chosen a mix of apps from simple to more complex, which we will discuss in this article.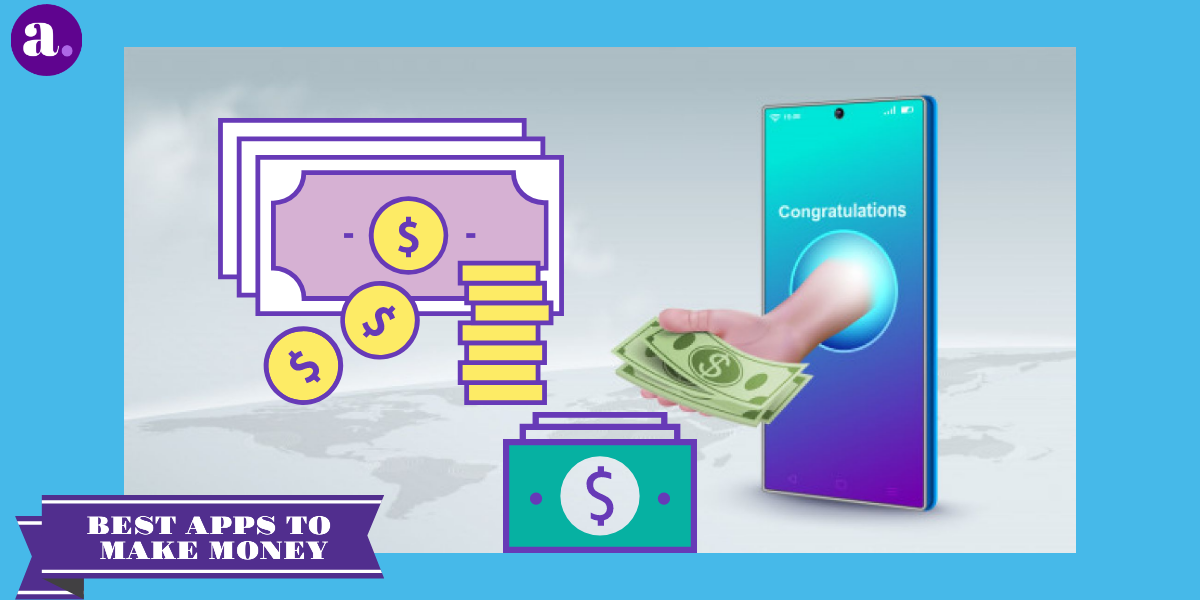 We are going to review this entertaining method with which you can earn a few extra dollars a month in your free time. Of course, do not think that you are going to earn astronomical amounts of money. Your earnings will be a few dollars a month, which is better than nothing, don't you think? And they are actually worth your time, which you'd know once you start using them.
Why use these applications?
These applications act as mediators between companies and users, and in recent years they have become trendy for two key reasons:
It allows companies to identify the impact of their products in real-time.
It allows users to earn some money in their spare time, easily and without special knowledge.
In short, with these applications, we all win: companies obtain information, and users earn little money.
How do apps work to earn money?
The method is very simple. Firstly, you have to install the application on your mobile and register. Then, depending on the app, you will have to carry out different actions to earn money or points and then exchange for money or gifts.
How to earn money with an application?
The best apps to make money have different tasks that you must fulfill and for which you will receive rewards. Some actions are:
Download and test free apps
Try free games
Watch advertising videos
Complete surveys
Give your opinion
Also, in some apps, you can also earn your referrals.
In each task or action, you will be told the money or points that you will earn when you complete it. That amount of points or money will be given to you, and you can redeem it when you reach the lowest required by each company, and by means of payment, you choose to withdraw your money.
Following is the list of best apps to make money
Swagbucks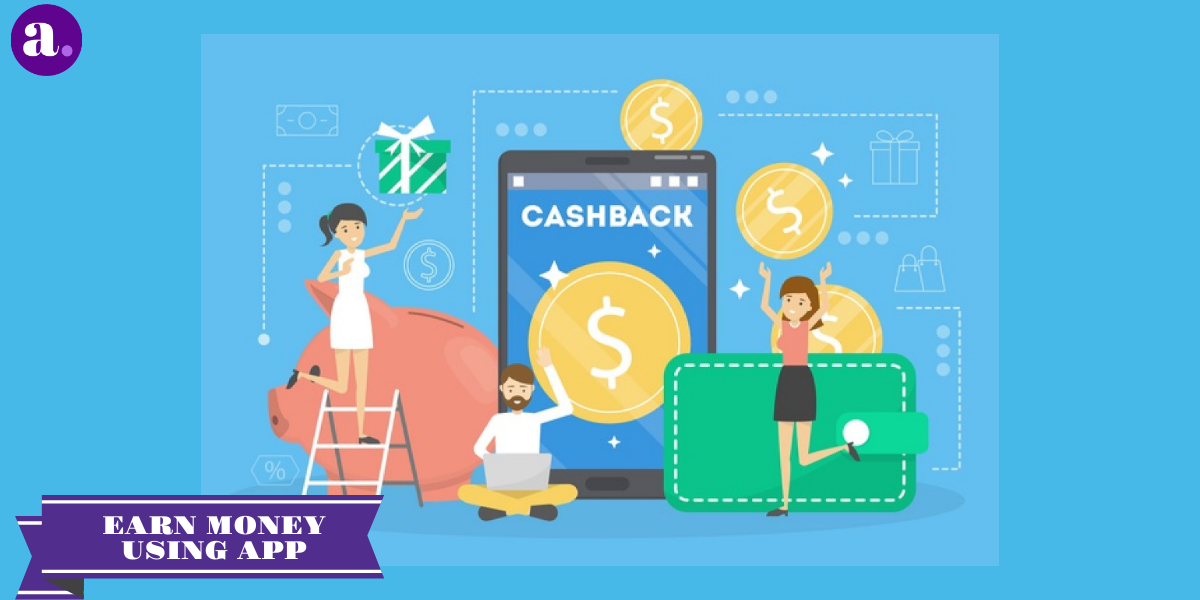 You earn money as soon as you sign up for Swagbucks with a $10 sign-up bonus. The market research app lets you collect points by taking surveys, shopping online, or playing games. You can increase your points by watching videos as well.
Unlike other market research apps that aggregates third-party surveys, Swagbucks offers numerous survey opportunities, leading to more opportunities to earn money. However, a lot of your demographics will depend.
Beruby
This cashback website also has a mobile version ranked among best apps to make money with your iOS or Android mobile. But in this case, you are reimbursed for your purchases in an online store. It can be a proportion of your total purchase or a fixed amount for a minimum purchase amount.
You can also find other ways to earn money without buying. For example: invite your friends (referrals), visit web pages, or watch videos.
You can request a payment when your "confirmed balance" has reached a minimum of 10 euros. If you live in any country, payments will be made to your PayPal account. Recommendation: before buying online, check the stores that have cashback in Beruby. It is a good way to save
Google Opinion Rewards
In Google Opinion Rewards, you can respond to short surveys (usually two or three questions) about a place you have visited lately. In return, you will receive money in the form of a credit to use it in the Google Play Store.
Although you cannot earn cash like with the other applications, you can use your earnings to purchase music, movies, paid applications.
Feature Points
You will be rewarded for trying other apps that you must use between 30 seconds and 1 minute to receive vouchers for Amazon, iTunes, and money in PayPal. If you invite other people as well, and they sign up for that app, they will give you 50% of what they earn with Feature Points.
Cash App – Free Money
This is one of the best apps to make money with your cell phone is available for iOS and Android. The way to get money is simple. Every time you complete a task, you will receive credits that you can exchange for money. The tasks can be: watch videos, answer surveys, give your opinion, try a service, or play a game.
To earn your first credits (or points), you can use this code: LR6T60 when you download the application. You can ask for withdrawal when you have accumulated at least 6500 credits that are equivalent to 5 euros. The means of payment used is PayPal.
I find this application very entertaining and with very easy actions. In addition, its interface is very intuitive
CashPirate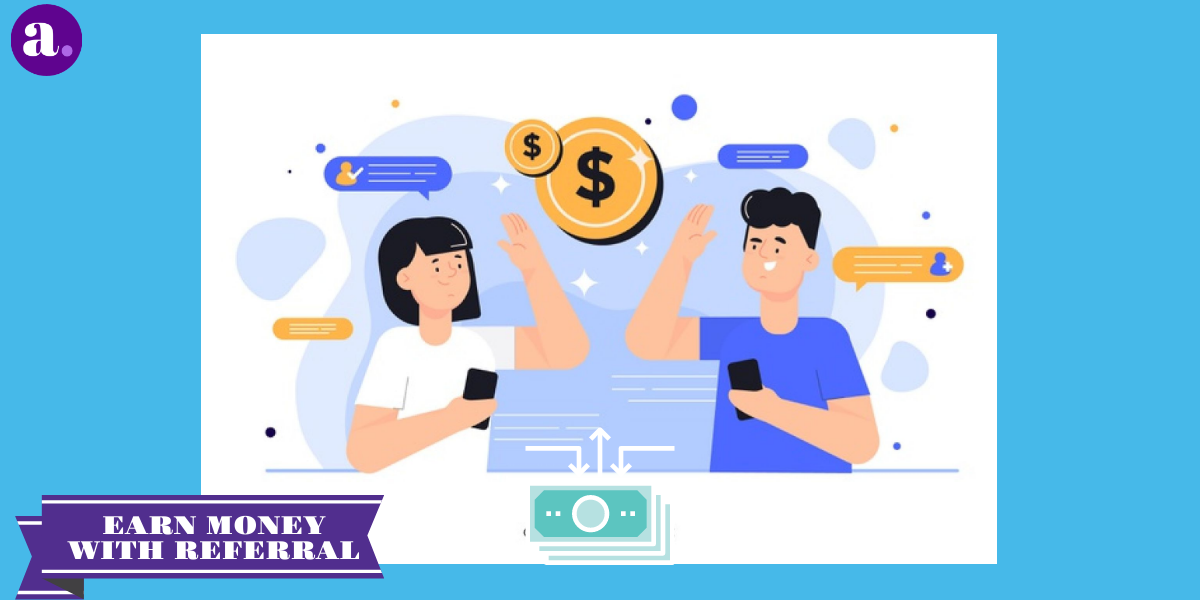 It works by downloading apps, watching videos, completing surveys, inviting friends, and playing games to get points which could be redeemed in exchange for money. The minimum charge is only $2.5 through PayPal, and it also has a referral program, which makes it one of the best apps to make money.
iPoll
The iPoll is famous among many other money-making apps that provide personalized market research & enable you to earn money through market surveys, completing journals, and missions around retail.
You are required to register, entering your basic information, such as your preferences and consumption habits, to determine your suitability for missions, and then receive alerts when new missions are available based on your preferences and location.
iPoll is personalized, so you receive alerts about tasks and missions that are tailored to your interests and what you can really enjoy. For every survey that you complete, mission, or journal, you get rewards that can be exchanged for gift cards. You can also cash out using your PayPal. You only need to have accumulated $10 to do request the withdrawal.
Conclusion
Our APPSTYLO team hopes that you get any help by reading this article, as we all know something is better than nothing. Having to spend all the time scrolling for nothing could be exchanged with some entertainment that could help you earn some easy cash.