If you are wondering how to build an app then you are at the right place. App Builders are increasingly becoming the topic of current interest in terms of digital marketing and customer engagement. However, is it perfectly the correct decision for your business?
Or then again would you say you are in an ideal situation for creating a custom programmed app? Well, that's not the matter of discussion here as there is no doubt that definitely app builders are a better choice than custom apps.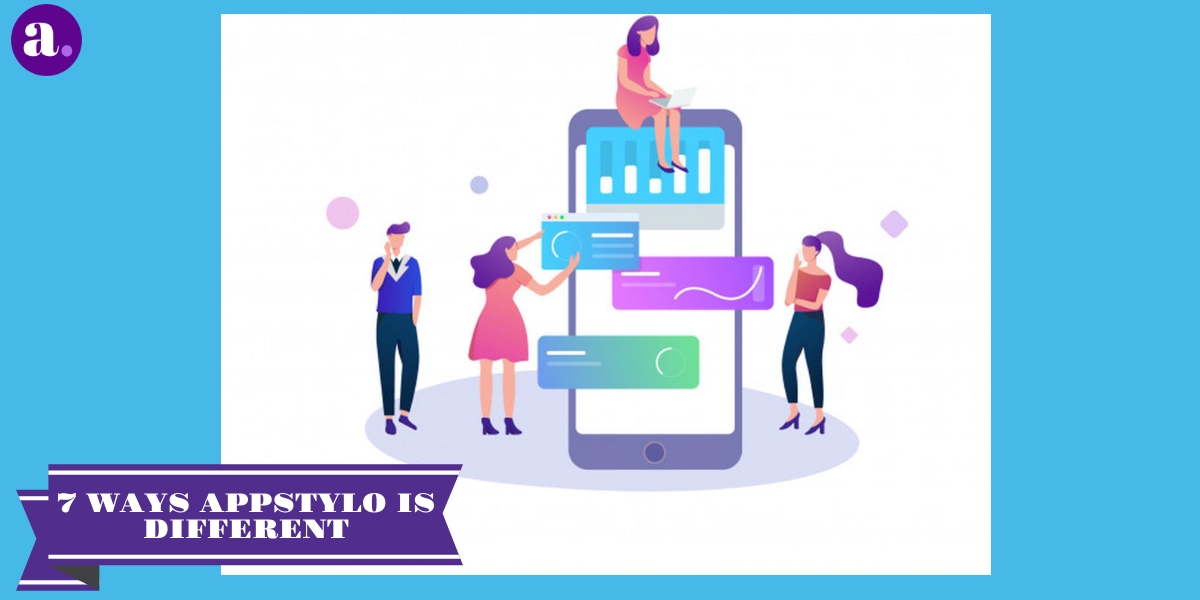 As APPSTYLO app builder would assist you in how to build an app within no time with almost all the customization options you can think of. There are numerous app builders that guarantee the same these days, but still, there are 7 ways APPSTYLO is different and far better than all the app builders available out there.
In this article, we'd briefly discuss the different aspects of the APPSTYLO app builder being the better version of app builders providing the customers ease with integrated solutions to make your app-building experience memorable. App builders are meant to ease the process of app creation while offering all the characteristics to make a successful app like integrated CMS, adaptive designs, and social sharing flexibility.
Focus On Design
In the era of mobile apps imaginative and visual appearance of your product entails a lot, means choosing the design or template for your application is crucial. So that your application doesn't go unnoticed, you have to discover an app-building framework with an exceptional selection of app designs and templates.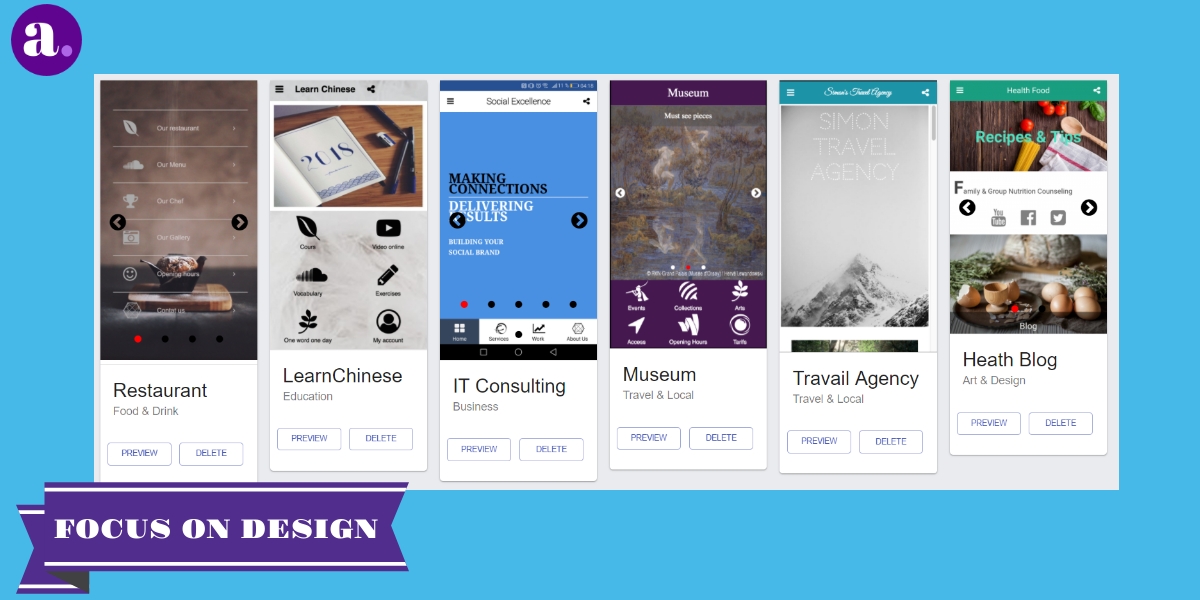 APPSTYLO offers a large variety of several niche app design templates with all the customization features. You can alter the formats, navigation, color schemes, all sort of font formatting, and so on. for each area of your application, in order to know how to build an app and pick the best structure to make your mobile app design sparkle.
Here at APPSTYLO, we give the first priority to focus on the designs available for our users that fit in their requirements as the user satisfaction is important to us.
Flexible Layout
Application builders let you make different apps for all intents and purposes, from online business stores to games, and numerous stages likewise offer an option between making the progressive web app and mobile apps for (play store or app store). APPSTYLO has an amazing flexible layout providing cross-platform development, operating system support, and integrated WordPress.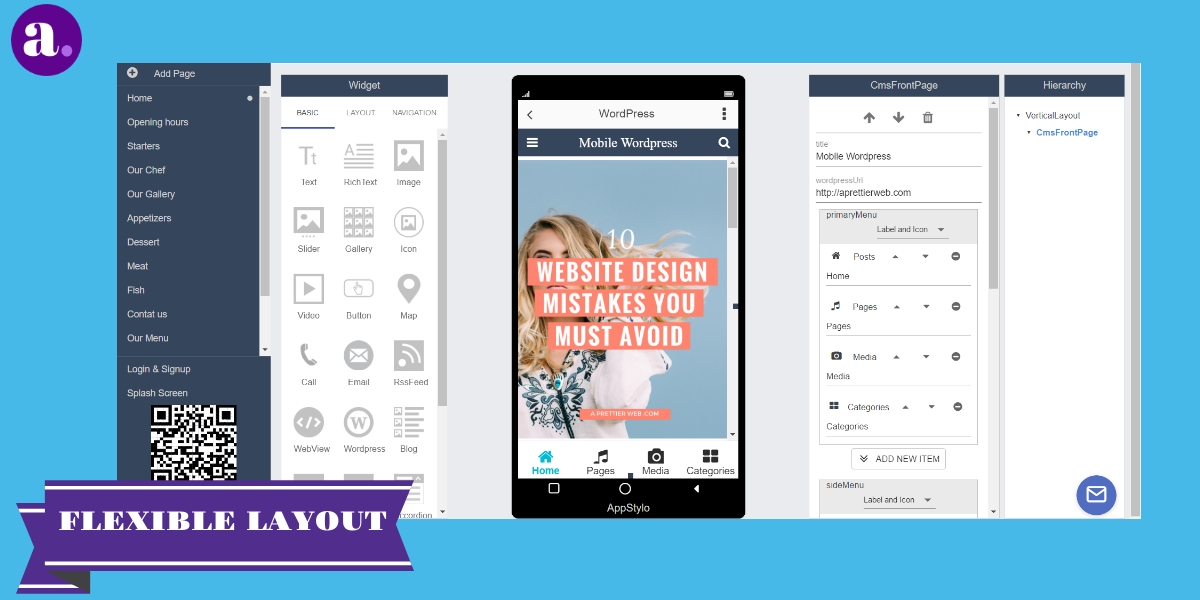 You would have an amazing experience knowing how to build an app. The app-building framework ought to be anything but difficult to utilize. Application manufacturers are the proficient DIY answers for individuals that don't have development abilities. So, make sure that you can explore the interface easily. You must have the ease of flexible layout in your app builder.
APPSTYLO considers the client experience as well. Utilizing the application must be simple for you, yet for users too. The most ideal approach to know whether the application developer gives a decent client experience or not. We ask our users; do you like what it looks and how it feels using our intuitive and flexible layout?
Mobile Adaptive Navigation
The propagation and use of mobile devices mean that we have to consider how our navigation menu will be displayed. We comment on the best solutions on how to build an app. One of the key aspects, when you understand how to build an app, is being created is that it must meet the requirements of being adaptive for mobile devices in the navigation menu theme.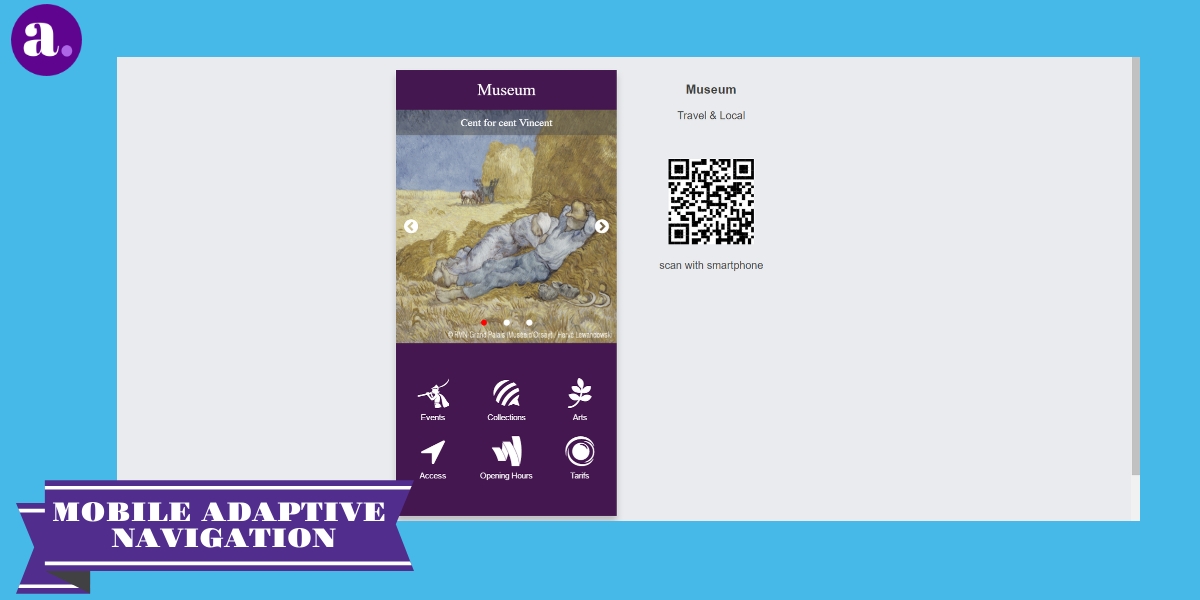 As in desktop web design, we have multiple solutions to present a navigation menu, in the mobile version we can also find different possibilities for the user to interact and navigate with our APPSTYLO app builder.
how to build an app having High Performance
The two factors that must be taken into account when developing a mobile application that revolves around multimedia content (such as a social network) to obtain a good application performance and a good user experience. Application performance is an example of how mobility changes quality assurance.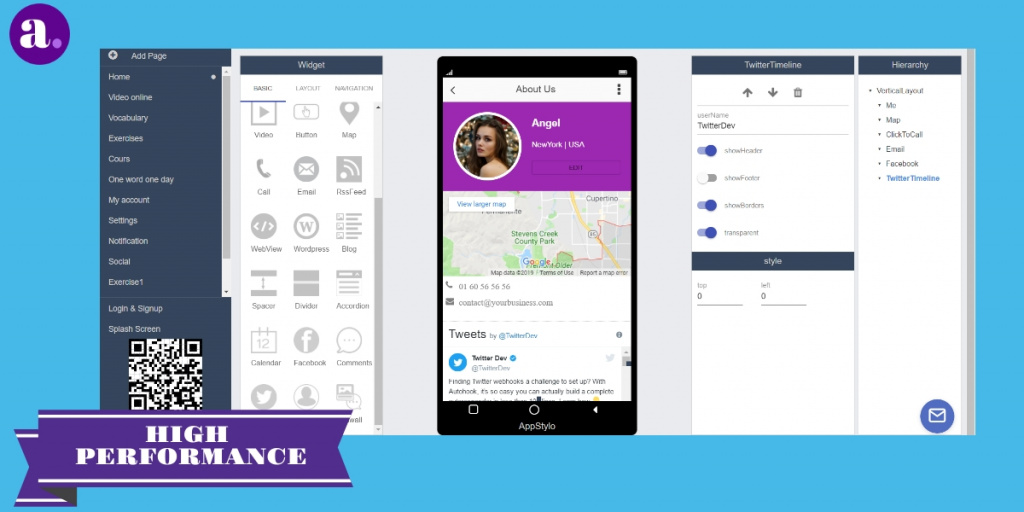 Performance is a key pillar of quality that mobile app builders often overlook in their career towards the market. However, APPSTYLO ensures the quality of the app and proposes the use of widgets that optimize the performance of your application.
Rich Features
Thinking of how to build an app that is more attractive to users. Our app builder is enriched with eye-catching, responsive, and highly customizable templates to use from. We provide the best and most useful features available to be utilized for creating your mobile app. That includes drag and drop widgets integrated with the features of WordPress, google maps, social media integration, and much more.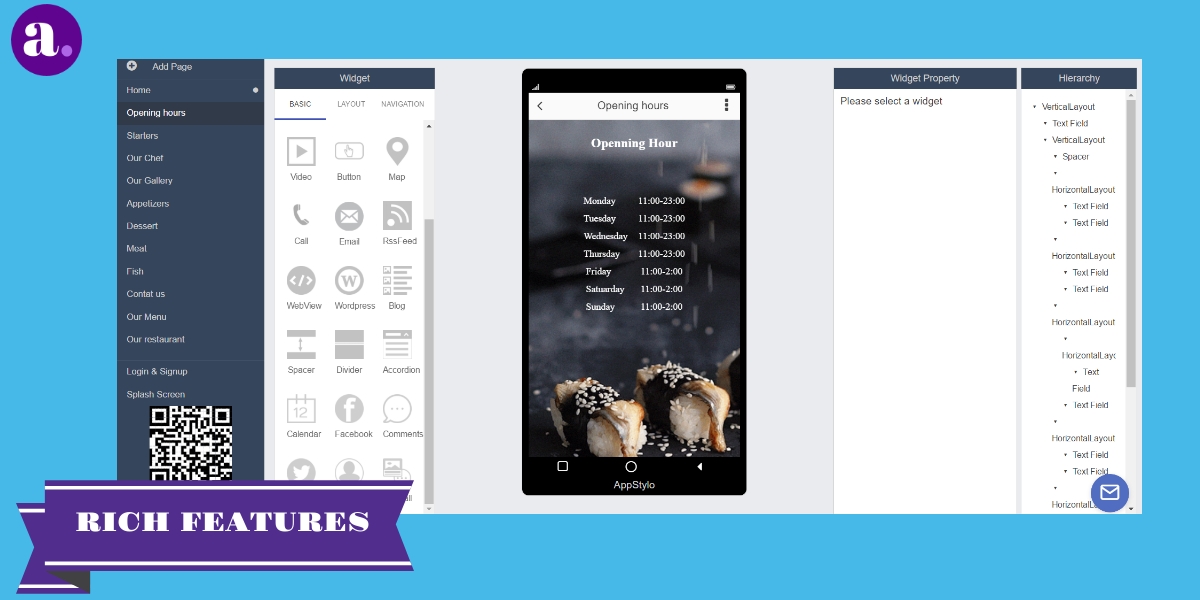 With our layout section, you can choose your app layout from vertical to horizontal and navigations to be utilized for creating responsive pages whether they are grid, list swipe or drawer to be selected according to your application design.
We offer complete compatibility of all the widgets slides and drop-down menus available at APPSTYLO. You can easily view your application side by side while creating and view it through live preview option to check its user interface through scanning the bar code on the left of your panel.
Integrated CMS
Does your app builder is integrated with Content Management System (CMS) to help maintain the updates and changes applied to your application? A CMS has a gigantic effect with regard to overseeing content. In the event that you don't have outer sources to integrate your content, for example, a blog or a site, APPSTYLO ensures that we offer a solution for content management of your app.
However, the more features mobile app builder has on their CMS the easier it becomes for you to manage and update the content on your application which shows appstylo is the solution of how to build an app using unique features.
We have a ground-breaking CMS and with our implicit CMS you have access to write articles, post to promote up and coming occasions, all just from your back-end content management system. APPSTYLO CMS is the ideal feature for individuals who don't have any outside sources for integrating content and need to make their very own application without any coding knowledge.
Social Community Ready
No matter what you can't resist the power of the social community in the digital world. Social commerce is one of the online sales trends that we see throughout the decade. And it doesn't seem like it's going to stop. Social networks and digital communities are increasingly integrated into the lives of consumers. That is why it is not surprising that brands include social media in their sales strategies.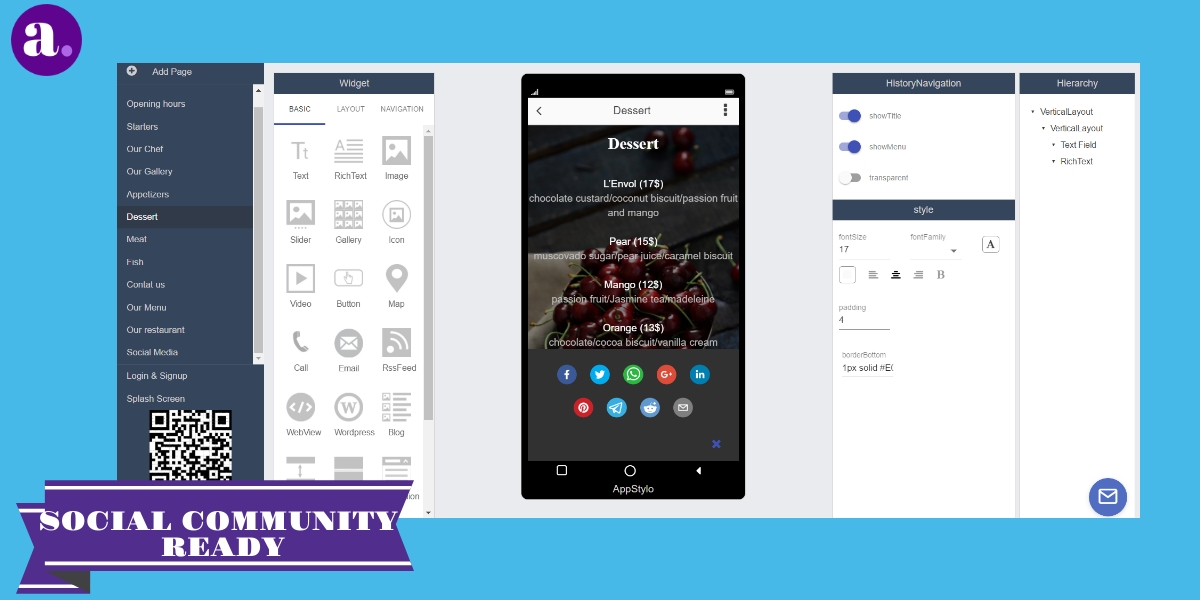 For the same reasons to ensure the quality of app experience, we provide social community integration ready to be used in your applications. There are important points of a social community that we should not lose sight of if we want our app strategy to succeed. We hope you understood how to build an app with appstylo differently.
---
Related Posts