Mobile app design improvements are as significant as any other aspect of your mobile app development. It's about paying attention to the methods people utilize mobile devices and knowing that the user experience different for each user using the mobile app.
Mobile app design for mobile devices is as much about the way it feels as it is about how it looks and how it behaves. People use their fingers – or more precisely and more often, their thumbs – to interact with their phones, rather than the traditional desktop of a mouse and keyboard. This means that the mobile app design is a much more tactile experience than PCs. Users sense it as much as they see it.
For better or worse, the desktop proxies barrier is gone, and mobile app designers are faced with a new set of UX design guidelines for usability.
Differences between UX and UI?
What is UX?
The user experience, or (UX), is related to the sensations and the way you feel while navigating. For example: If you like this article, the idea behind these words, the way it is written, the information you get, the structure, and the visual appearance of the blog.
Surely you will share it. Why? Because as a user, you have had a great experience. This concept can be applied in the same way to the UX of mobile applications.
What is UI?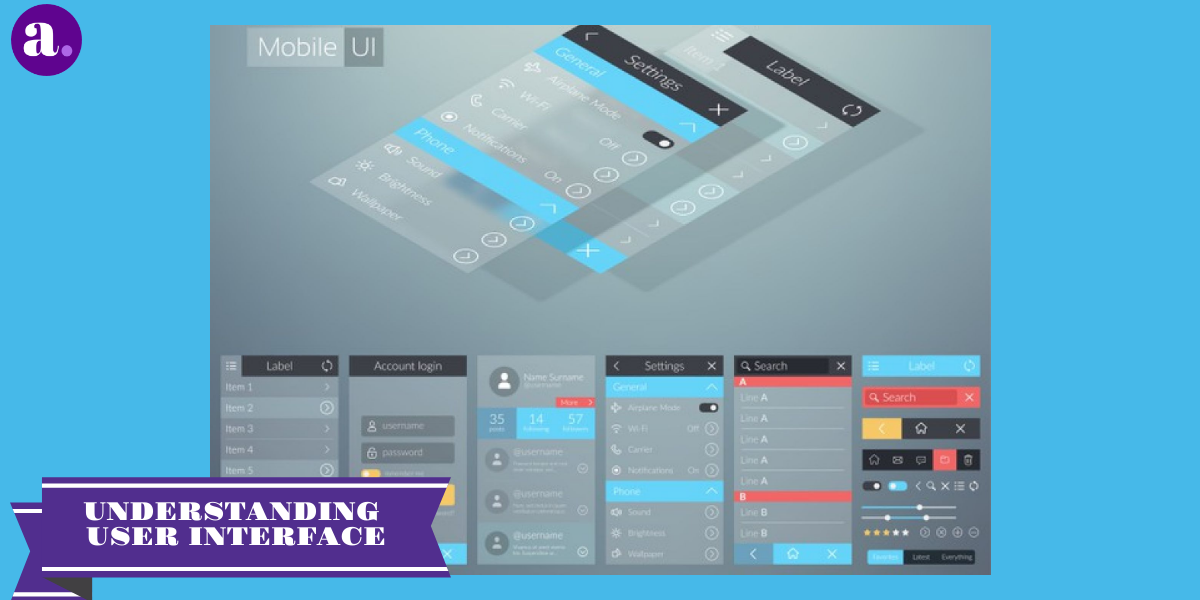 The user interface (UI) is the place where people interact with devices. In our case, a smartphone or tablet (the devices themselves), but also what you see on them (the application). Therefore, the goal of a UI expert to design a technically attractive interface, depending on the device to be used.
Therefore, from my point of view, the user interface (UI) is a very important part of the user experience (UX) because the mobile app would not be of any use without an amazing UI. In other words, more visually: Could you play chess without the pieces? I think this guide is starting to make sense.
Mobile App Design Guidelines
Due to variations in the size of mobile devices and the way people use them, there is no one-size-fits-all design standard. Rather, it is a set of principles and concepts that designers must understand to improve mobile usability.
The following principles help designers consider touch and ergonomics to make mobile experiences more enjoyable and user-friendly:
Know Your App Users
The first mistake a designer can make when designing mobile devices is to assume that everyone uses their mobile phone the same way they do or uses the same model they use. Try to avoid this assumption.
The next mistake is to assume that all existing data from previous research, whether from secondary sources or from primary research conducted previously, is still relevant as user behavior keeps changing.
There are several ways to obtain information regarding your app users. A good place to start is with web analytics, if available, and finding out what devices users are using. Another option is to survey users about their devices, as well as the activities for which they use them.
Look & feel of Your Mobile App
Used to describe appearance. It is suitable for either " I want a clean look " or " I want a wearable look ." Users deeply care about the appearance of their applications because they are personal things. The sense of belonging is more vital than when it comes to desktop applications.
Sometimes it is challenging to decide the elements of an interface when we make the prototype of the app. One way to help you decide on a consistent design is to take advantage of contrasting design patterns.
Choosing The Layout
The definition of the structures is essential in creating a consistent and usable mobile experience. However, the most important difference to take into account in mobile app design is that users not only see the look of your app but also interact with it.
Thanks to the layout, the user will visually process the page. As the mobile screen sizes differ, we have to be ready with designs to suit the dimensions of every device along with its orientations. Although then it can be very problematic to create the best possible experience on different screen sizes.
Use Content First Strategy
One of the leading mobile app design guidelines is that content should always appear above the controls so that users' hands do not block their line of sight. In traditional web design, navigation comes first to the top of the screen, and content is below the navigations, but in the preferred method, it is the opposite, and the mobile app should follow this principle.
Due to the method users view and touch on their mobile screens, the most effective content must be kept in the center of the app screen with the other key navigation controls at the bottom.
Follow the Golden Rule of Mobile Usability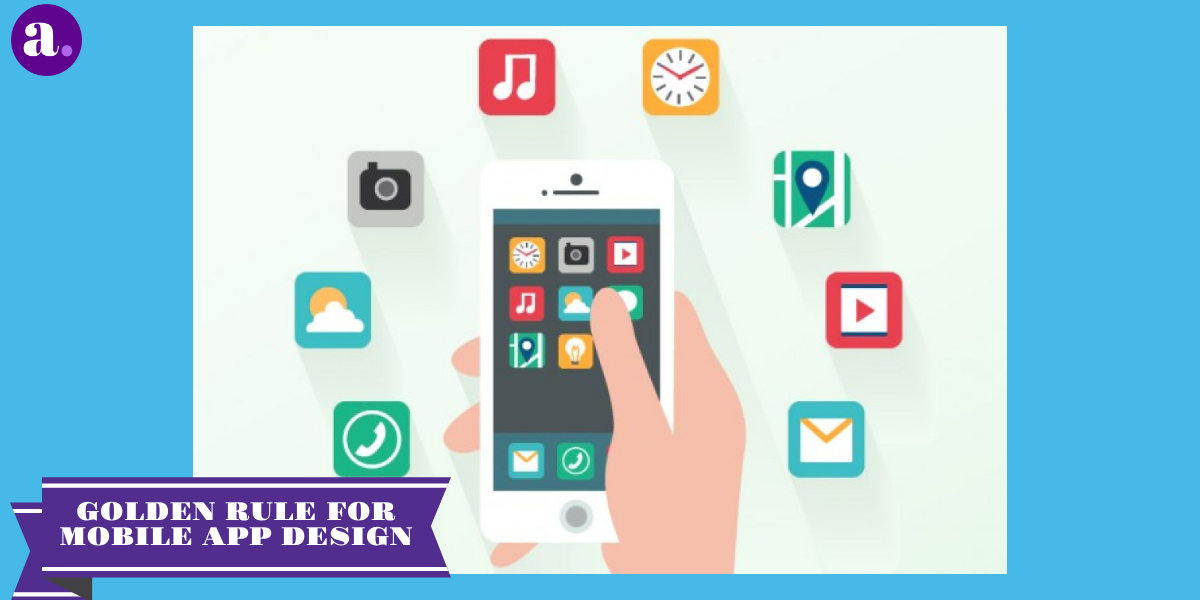 Because users navigate mobile devices primarily with their thumbs, mobile layouts should be designed for thumbs rather than mouse clicks. This means that everything a user needs to access the screen should be within easy reach of their thumbs, without the need for unnatural stretching or twisting of their hands.
This is one reason why a responsive layout is so important and why a single column layout on mobile is preferable to multiple columns. Using multiple columns automatically reduces the actual screen size and places important content outside of the secondary zone, making it difficult for users to access.
Concluding
Mobile app design is broader and more complicated than a screen size or device capabilities, and mobile UX is not common. By following some universal usability guidelines and thinking a bit like a professional mobile app designer, you can adhere to basic standards and make the mobile experience comfortable and enjoyable for your users,
No matter which phone they use or where they are using it, they would have a better user experience in terms of your mobile app design.