App ideas are what make a startup flourish in the age of digitalization. You want to create your own application but you have no idea what to do? Are you interested in making money creating apps? However, as there are already so many applications in stores, you may think that you cannot create more apps.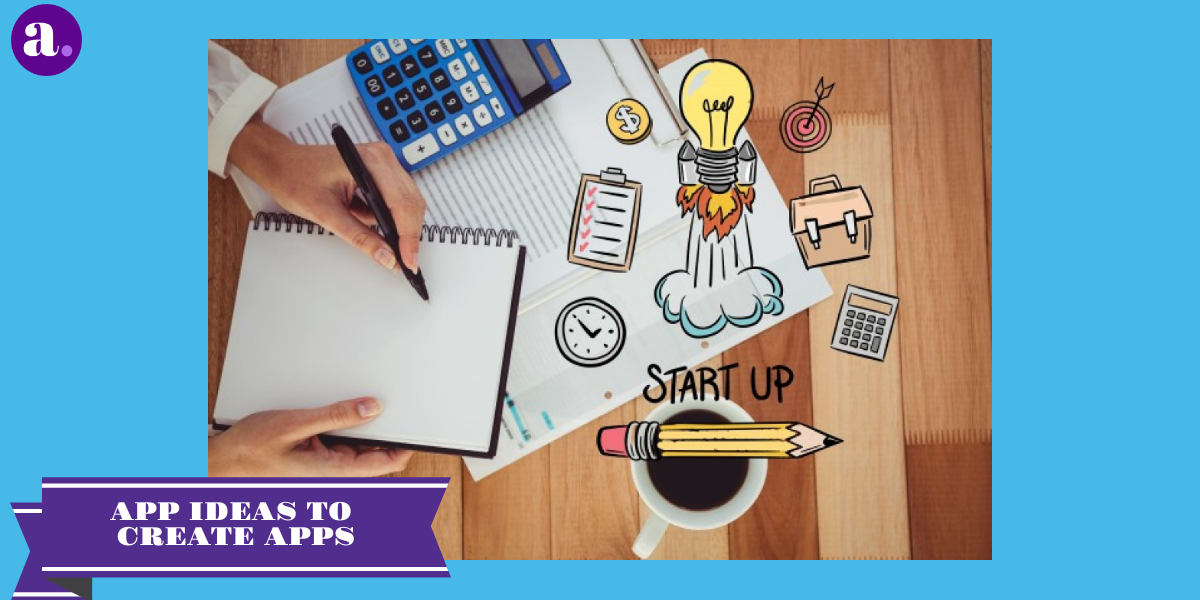 We have good news for you, this time we will focus on something very important and that is to offer you app ideas of different applications. You will realize that you can still create applications and earn money with them.
The truth is that it is still possible to contribute other app ideas to users of mobile app stores, we will also guide you through relevant data and questions so that at the end of the article you can define your idea for the application.
Popular apps were created by people who have great app ideas that hadn't been tried before you have to look for and fill a demand that people had, and make life easier or better in some way. So, if you plan to become one of these innovative entrepreneurs, here are some popular app ideas to develop.
Virtual Interior Design
Without a doubt, furnishing the home is always difficult. You can create an application that allows users to click on a picture of your room and try out curtains, sofas, and other furniture. If things match, the buyer will make the purchase instantly. The application will have an add and remove the option to facilitate navigation. Finally, designing a house will be a happy experience.
Thematic Checklists
Keep in mind that the main goal of any checklist is to create a list of specific steps required to complete a task. The idea for this mobile app is to allow the creation of thematic checklists in a common database and to use pre-made checklists from other people. This app idea would be useful for many people among other app ideas.
Movie Search Engine
In this modern age, we all see movie clips on social media sites and we can't remember the names of the movies later. With this app in action, you can search for it using the saved short clip. application cloud storage will instantly display the results with a list of the same movie available on the internet for streaming. If the plan is successful, Netflix could have cloud storage of all the movies in the world.
App for Elder Citizens
Every human being needs additional care and attention as they age, and older people are gradually becoming a larger and larger category of app users. Create mobile app that will make life easier for them by planning their daily activities, reminding them of medicines and utility bills, or simplifying the ordering and delivery of food products for their individual diet.
Online Pet Store
An app which is inspired by online stores, but designed to give stray cats a home. As in Tinder users can scroll left and right profiles, but instead of people, the photos will show cats and other pets. The app mainly tries to accommodate cats and other pets, as finding a home for them can be more difficult due to popular superstitions. This would be one of the best app ideas to accommodate stray cats and dogs, not only that this app could also work as a pet store.
People Analyzer
Let's imagine you are at a party and you have met an extremely beautiful lady but you don't know anything about her. an application that gives you a summary about her, her name, her personality, likes, dislikes, etc. It could be the one that many of us have felt at times. This application can be quite useful when we are in a strange place and we really want to know about the people around us. how to know the whereabouts of our taxi driver, service provider, the employee we are hiring, etc.
Mobile Security Agent
With an app like this, no one would dare to touch your phone. The security app will click the photo of the person trying to crack your phone's unlock code and email you the accused photo. It will surely be a good anti-theft app for phones. traditional phone security locks will fail in this case. 100% security!
Interactive Contact List
Almost everyone in the United States has profiles on multiple social networks and multiple messengers at the same time. However, you can create a simple but interesting idea for a mobile application: an interactive contact list that will contain links to each page relevant to a certain person on various social networks, their email address, and messengers.
YouTube Video Summary
In fact, there is an app that summarizes well-known nonfiction books in 10 minutes. You can read these 10-minute summaries or listen to them in audio format. This saves you a lot of time and gives you the main information and key takeaways you need to know from these books.
You can also create an app that summarizes long YouTube videos. Many people want to watch those long videos, but they just don't have the time. maybe it would show the most important clips of the video.
Error Evaluator
Pleasantly, it can be very difficult for us humans to admit our mistakes. In a diplomatic world, people often avoid telling you your mistakes, but if you are very serious about acknowledging and correcting them, then an app can help you point out the mistakes you make and give suggestions of what you might have done at that point.
Based on AI, this app can also provide a long and detailed progress reports on these topics. For example, if you have a bad habit, in one month how much progress you have made in correcting your bad habit.
Conclusion
These 10 app ideas mentioned above are the ones that are not only desired by many people, but are also very useful in our everyday lives. However, keep in mind that even if you have great new ideas for mobile apps, their success will largely depend on how they are implemented.