In this article, we will bring the key factors into the spotlight about why you should try APPSTYLO for creating money-making apps. Since the process differs in which a person or company is responsible for creating an application tailored to the needs of a company, several of the tools presented at APPSTYLO offers ease in building money making apps.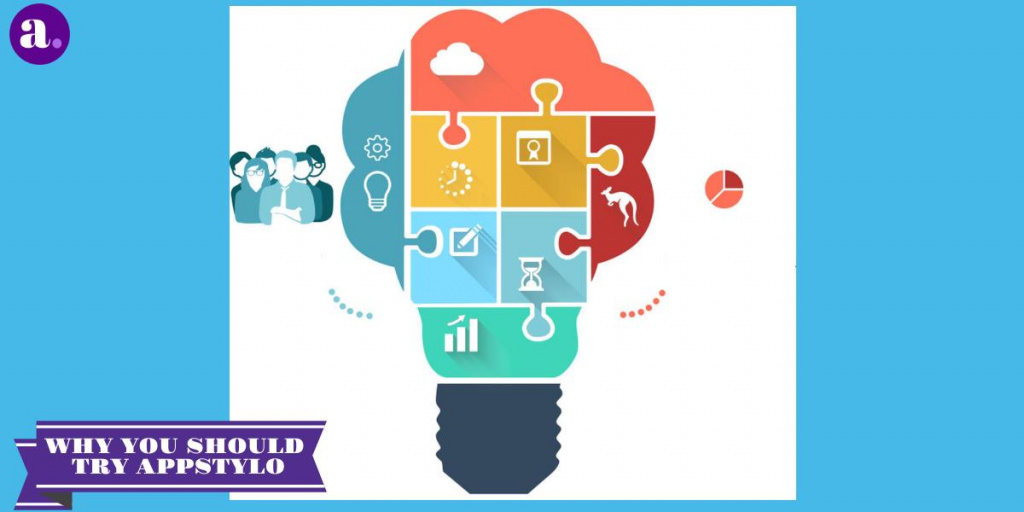 Although for a long time, new technologies are changing the way things are done (especially in the field of business), it is up to companies to take advantage of new technologies to be more efficient in managing their processes and improving communication.
Both internally and externally. As long as these things improve especially in the digital world, we at APPSTYLO think it will be worth taking a look at these new tools that precisely provide interesting ways to innovate the app-building experience to create money-making apps.
Create Apps Using Visual Editor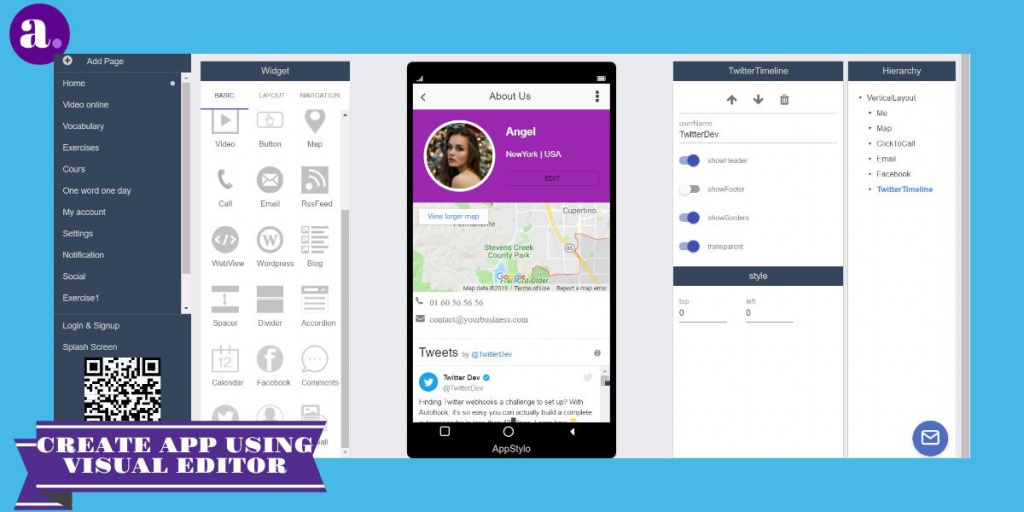 Create apps for Android, iOS, and Windows Phone. It includes a visual editor that works in the form of drag and drop (Drag and Drop). You can add powerful features from a catalog of plugins that greatly enhance the apps created through APPSTYLO.
Mobile Adaptive Navigation
The propagation and use of mobile devices mean that we have to consider how our navigation menu will be displayed. We comment on the best solutions for money-making apps. One of the key aspects, when an app is being created, is that it must meet the requirements of being adaptive for mobile devices in the navigation menu theme.
As in desktop web design, we have multiple solutions to present a navigation menu, in the mobile version we can also find different possibilities for the user to interact and navigate with our APPSTYLO app builder.
We provide complete details on how to create an app using the platform and allows access to several tutorials that help make the process much easier in the form of videos and blog posts.
Several Innovative Features
We offer a large number of functionalities that include orders (for restaurants and similar), e-commerce, loyalty programs, dynamic content, integration with different services, notifications, data, and metrics, among other functionalities.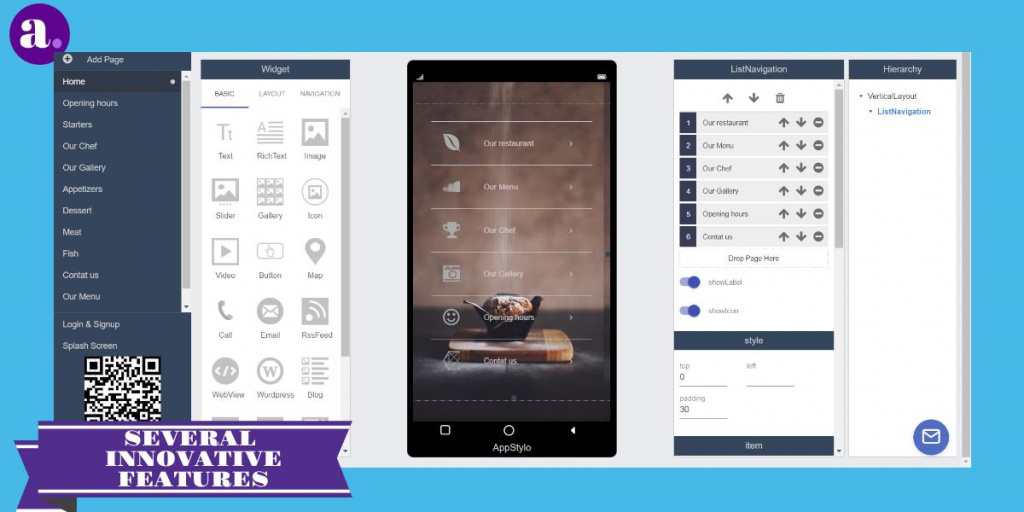 The tool allows you to create applications quickly through predesigned templates. It also gives the possibility to preview the application as it is being created. The update of the changes is done quickly. 
Flexible Layout For Creating Money Making Apps
Application builders let you make different apps for all intents and purposes, from online business stores to games, and numerous stages likewise offer an option between making the progressive web app and mobile apps for (play store or app store). APPSTYLO has an amazing flexible layout providing cross-platform development, operating system support, and integrated WordPress.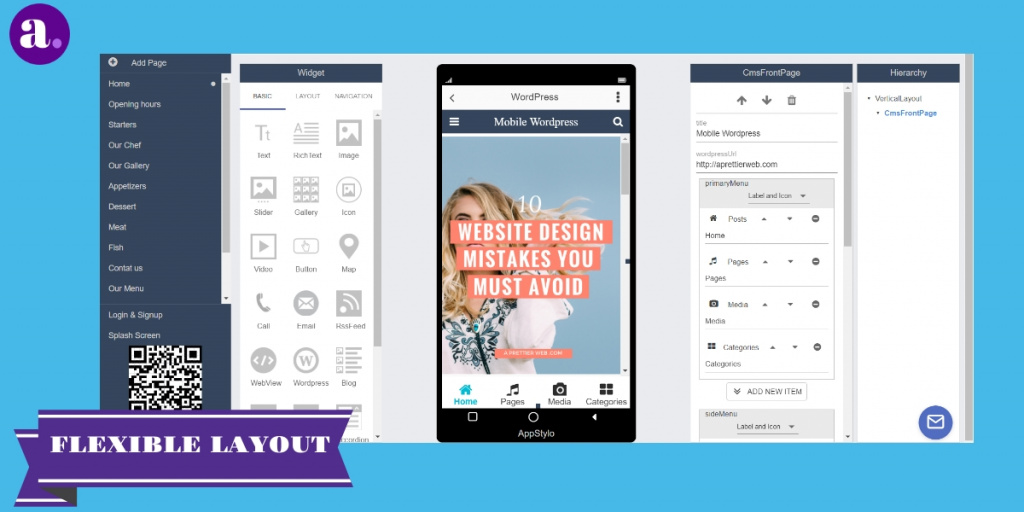 You would have an amazing experience creating an app. The app-building framework ought to be anything but difficult to utilize. Application manufacturers are the proficient DIY answers for individuals that don't have development abilities. So, make sure that you can explore the interface easily. You must have the ease of flexible layout in your app builder.
APPSTYLO considers the client experience as well. Utilizing the application must be simple for you, yet for users too. The most ideal approach to know whether the application developer gives a decent client experience or not which is important if you are creating money-making apps. We ask our users; do you like what it looks and how it feels using our intuitive and flexible layout?
Content Management Feasibility
We allow you to create applications specially designed for content management with very useful tools when it comes to engaging users. The interface offered by APPSTYLO provides many several built-in options for customization of your mobile app.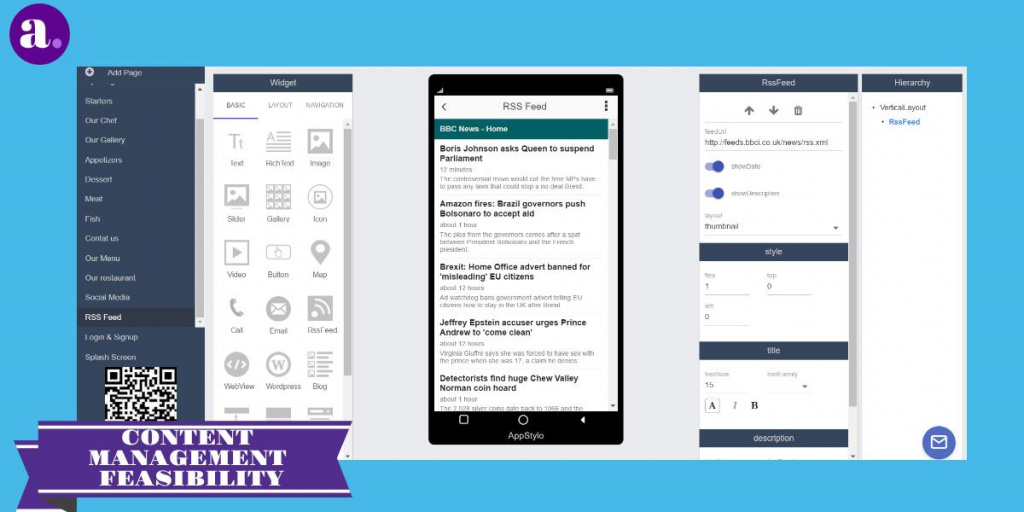 It also enables you to integrate applications created with existing content on other sites. And platforms such as WordPress, Facebook, Twitter, and many more. As for the way to generate income from the applications created through the tool. You can create virtual stores, paid subscriptions, as well as discounts and promotions with complete content management feasibility.
Ready to Use Templates
Building an application is an extended and expensive procedure, both in terms of time and money-related assets. From time to time you simply don't have enough expenses to manufacture a costly customized app. It would be advisable for having ready use the template in your app builder which comes with the most customizable features. Not only saves time but also the utmost feature that your app builder must-have for creating money-making apps.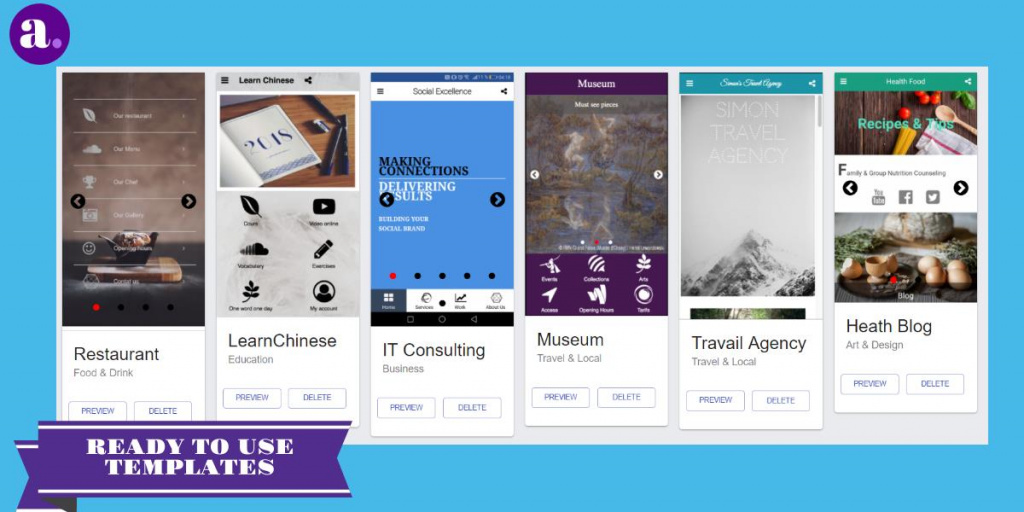 The reason an app builder must have ready-to-use templates is that it allows you to devote your valuable time and money to the services you provide. Make sure to utilize a user-friendly structure. At this time APPSTYLO is providing the best user-friendly templates having great app designs. Templates are the basic structure of your mobile app and having ready to use template could be beneficial for several reasons.
Ready to use templates can facilitate your remaining task at hand as well as make you feel less focused. At the same time raise your proficiency. Furthermore, they help unpracticed developers produce proficient money-making apps designs that effectively pursue the upcoming trends.
Saves Development Time & Budget
An app builder with templates that are highly customizable speeds up the process of your mobile app development and saves expenses as well. All the time that is consumed in hiring a coder and then creating an app structure could just be replaced by choosing a template and customizing it.
The clarity in App Structure
One of the main reasons for choosing an app builder with the useful feature of ready-to-use templates. This is because it's like the prototyping of your mobile app.
Ease Of Use
A practical criterion for choosing software or resource is that novice users (users who have never used the software before) can study its basic characteristics within 20 minutes of the session. In 20 minutes, you can access the functions of the software that are unknown or reveal how the app builder is organized and understand how to navigate it.
This allows more than just an initial orientation but involves learning new innovative skills. If it is necessary to introduce new software that requires little learning time. For example, here at APPSTYLO we believe in assisting our users in the best ways possible. The ease of use we provide can easily create money-making apps in 15 minutes.
Final Words
APPSTYLO believes in user satisfaction by providing them with the best services, tools, and innovation. To help them in creating a mobile application. We consider being the finest in the market by offering a unique app-building experience to remember. We measure the success of APPSTYLO through the leap of our users.
---
RELATED ARTICLES