We've all heard the hype lately about low-code and no code development platforms. The promise of no-code platforms is that they will make software development as you just have to drag and drop elements. So, that the usual business user can create apps without the added cost of hiring a developer or a team.
Unlike no-code platforms, low-code platforms still require coding skills, but they promise to speed up the process of creating an app. By letting developers work with pre-built code components.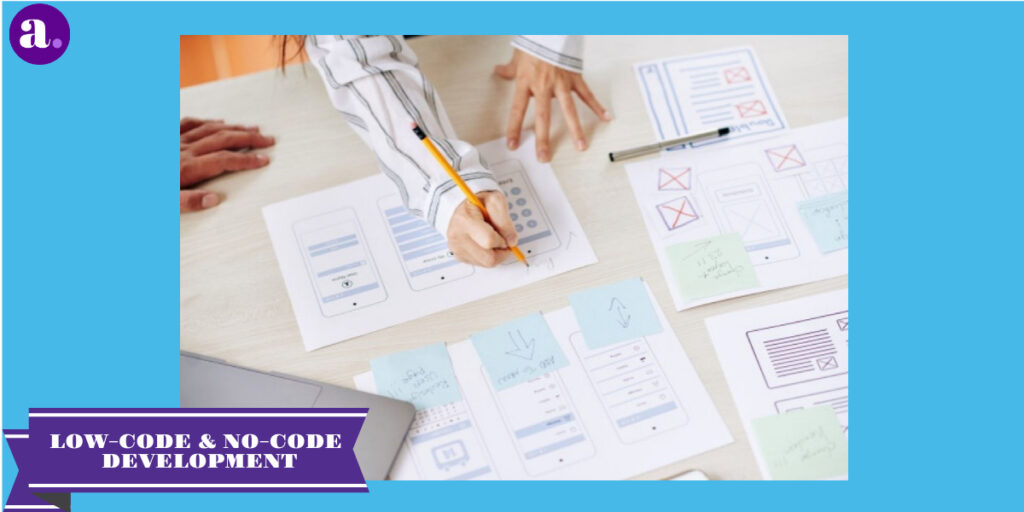 According to the studies, 65% of application development will be low-code or no code by 2024. The results are impressive when you use no code app builder software. Around 5X to 7X productivity improvement with development low code / no code. A No-Code Census survey showed a 4.6X Productivity Gain over traditional programming.
What is Low Code And No Code Development?
The low code and no code is a visual approach to application development. The base code allows developers of varying levels of experience to create applications for the web and mobile devices. Using drag-and-drop components and model-based logic through a graphical user interface.
The no code platform market is booming more as compared to no code. More and more providers offer more sophisticated and intuitive tools on the market. However, there are also tools that are not so great and that end up being a great waste of time and money. This can make it difficult to find low code and no code tools that meet the specific requirements for your purposes.
Another thing that makes it difficult to find the right no code developer tool is finding the one that suits you best. Different no code development tools suit different purposes. Depending on what your requirements are, what works for your competitor may not necessarily work for you.
No Code Development Platform Features
Quality low code and no code tools offer some key features that make them stand out from the crowd. This is what you should be looking for.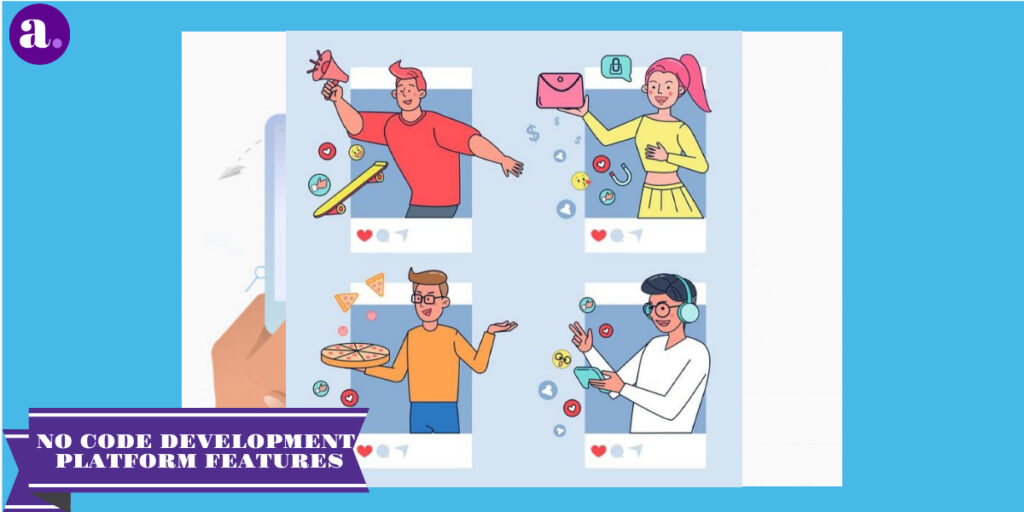 Visual Development Tools
This is the first thing to evaluate when creating no code applications. All good no code development tools have strong visual development tools. Making it easy to visually create your code modules and link them together.
Easy Deployment
Your no code apps are not good if you can't implement them as easily as you create them. That is why it is important to have a no code development platform that allows you to implement and maintain no code applications without any difficulty.
Scalability and security
A good no code development platform will allow you to scale your applications as your business grows. This ensures that you don't have to develop a new app every time the old one can't support growth. Without adequate security for your systems. No code tools become a responsibility for your company, not an asset.
Why Choose No Code Development Platforms?
If you are building consumer or client applications, avoid development systems that charge you per user, and avoid development systems that do not deliver native-like performance. If the development system produces applications with slow performance or a non-native look and feel, consumers are likely to reject them.
To give you a rough estimate, software developers, at the undergraduate level in the United States, earn between $ 150,000 and $ 120,000 a year (an average of $ 72,000).
And simple consumer applications, built from scratch in native code, take between six and 25 months of work (an average of 12 months of work). So developing simple native applications is likely to cost around $ 72,000. Developing complex native applications can cost more than a million dollars in some cases.
If you use a no code development system. Which reduces the development time of a simple application to a work of few minutes and costs less than $100. Then you should definitely opt for a no code app development platform.
No-code development vs. low-code Development
If you're using a no code development tool, you can typically drag and drop components from your design palette to the main content. At that point, it is very convenient to use an app maker like that.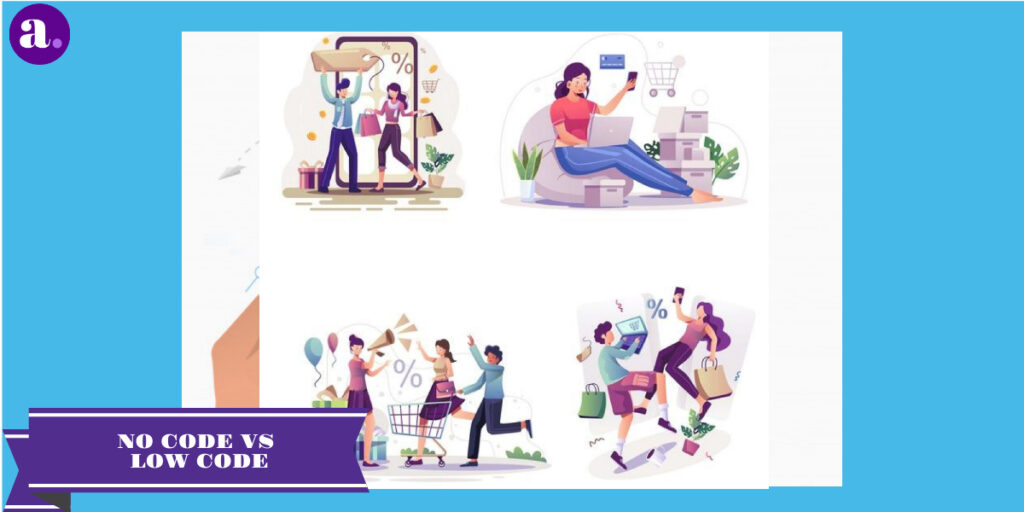 Considering that in a no code tool you don't need to write code snippets. In a low code development tool. Although the learning curve may be a bit steeper. The barriers to extending the tool are usually lower. Instead of having to buy another component, you can often write a few lines of code to call a system, open-source, or vendor API.
In some low code environments, the code is optional. In other words, the environment can be used for codeless development, to some extent. Business users can do 95% of the development work, and a programmer completes the code required for the remaining 5%. These numbers will vary by application and tool.
Oftentimes, the code you need to write for a low-code tool is semantically similar to a language you may already know. For example, Microsoft Power Fx is based on Microsoft Excel, and Alpha Software's Xbasic grew out of Microsoft Basic. Many low-code tools use a language that is closely related to JavaScript or incorporates a true JavaScript engine such as V8.
Concluding
However, there has been an explosion in the number of no code rigs recently. That does not mean that the market is becoming saturated. The best and most suitable no code development platform for you is APPSTYLO. It has a powerful app builder and an easy-to-use visual editor that allows you to create your own applications. Without the need for programming.
It is true that the process is very easy and simple, and that is what we are here for to make things easy for app development. If you're ready to talk about building no code apps then visit appstylo now and start building your mobile app now.