Having a mobile app is very beneficial because most of the time spent on mobile phones is while using apps. It makes mobile apps a very powerful tool to reach a much wider audience. This is why whether you are a business owner or an entrepreneur, having a mobile app is a must. But the most asked question is "Can I build an app on my own?"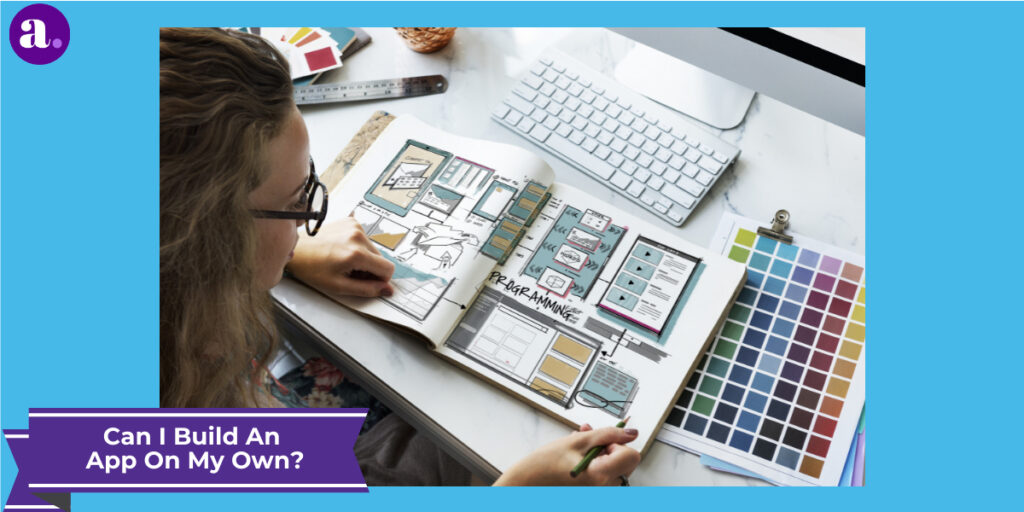 Well, in this article we'll dive into the details to answer this question. The simple and straightforward answer to this question is "Yes, you can create an app on your own without knowing how to code". We will completely guide you on how it is possible to build an app on your own with a step-by-step process. Even if you are a beginner with little or no knowledge of creating mobile apps.
Do you know how many companies are moving towards creating no-code mobile apps? The global no-code platform market was valued at almost 22.5 billion U.S. dollars in 2022 and is forecast to reach approximately 32 billion U.S. dollars in 2024. It pretty much clears all doubts about the future of no-code app development.
Benefits of Using No-Code App Builder
Before we move on and discuss a detailed guide on "Can I build an app on my own?" we should shed some light on the benefits of using a no-code app builder. It's because if you want to build an app on your own, the best way to do it is by using a no-code app builder.
Some of the key benefits of using a no-code app builder include cost-effectiveness, time efficiency, ease of use, and access to a wide range of powerful features. With a no-code app builder, you don't need any coding knowledge or experience to create powerful apps.
It also requires much less time to build apps compared to coding them from scratch. In addition, you can access features such as analytics and integration with other services without needing to write a single line of code.
Steps to Build an App On Your Own
Thinking of creating an app on your own might seem a daunting task at first but once you know the complete process, you'll realize how simple and easy it is. So, without further ado, let's get started.
1. Choose the Best App Builder
As we've already mentioned, the most efficient and effective way to build an app on your own is by using a no-code app builder. As there are several app builders available on the market, choosing the best app builder is the first step. You can't just pick and choose any app builder randomly because everything depends on it.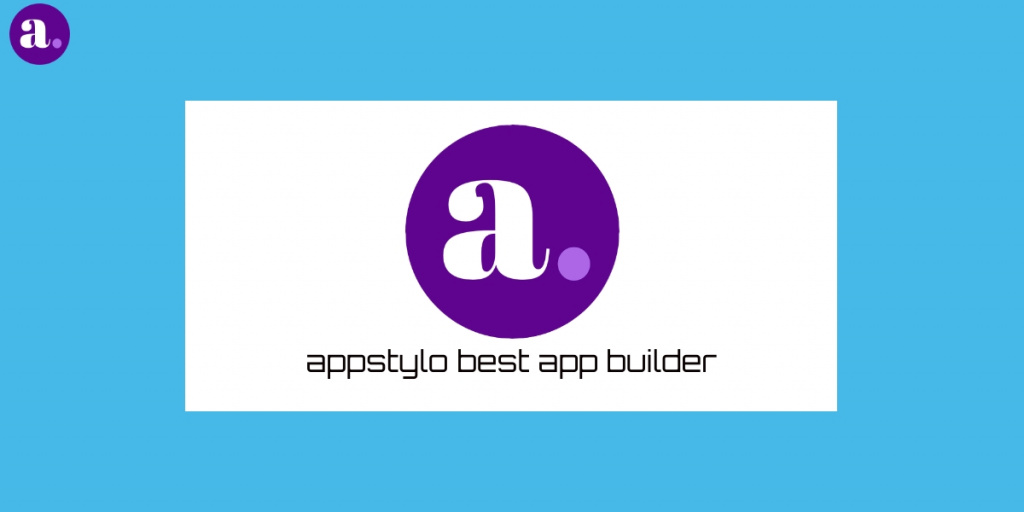 When choosing an app builder, there are different factors to take into account. The most critical factor to consider when selecting an app builder is the type of app you are looking to build. Each app maker will have its own set of features, and you need to make sure that the builder you choose has the features you need.
Additionally, you should consider the cost of the app builder, as well as its user-friendliness and technical support. The leading no-code app builder in 2023 is Appstylo and we highly recommend you use it to avoid any sort of trouble.
2. Sign Up and Choose an App Template
When you have chosen an app builder (like Appstylo) you need to sign up to get started. Once you have finished the registration process, you need to write your app name and then choose an app template. As Appstylo has many app templates to choose from, you can select the one that best fits your app's purpose.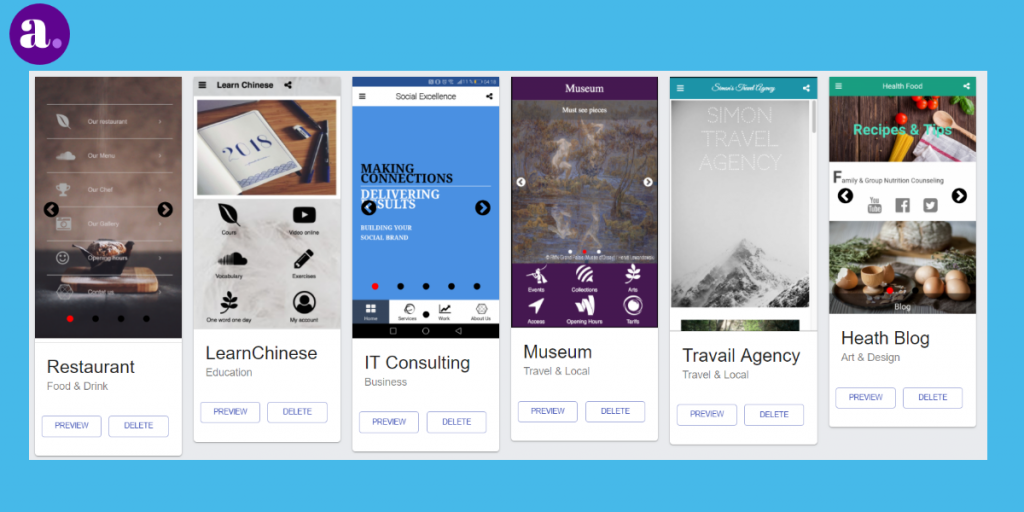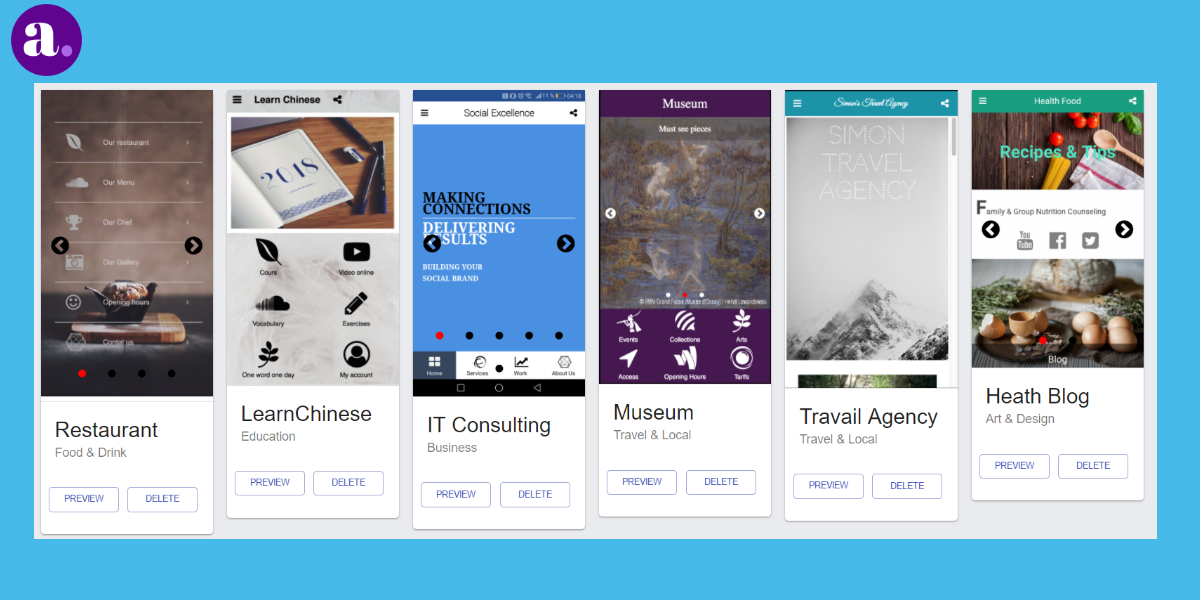 For instance, if you are building a restaurant app, you can select the restaurant app template. You will find plenty of options because Appstylo has templates for creating almost any app. Whether you want to create a restaurant app, a gaming app, an educational app, or a music app, Appstylo has a suitable template for you.
3. Customize the App Template
Now here's the best part, where creating an app on your own becomes interesting. You will have an easy-to-use interface (dashboard) where you can easily edit, customize, and create your own app. You can completely customize the template by adding your own text, color schemes, and images to create a unique look and feel for your app.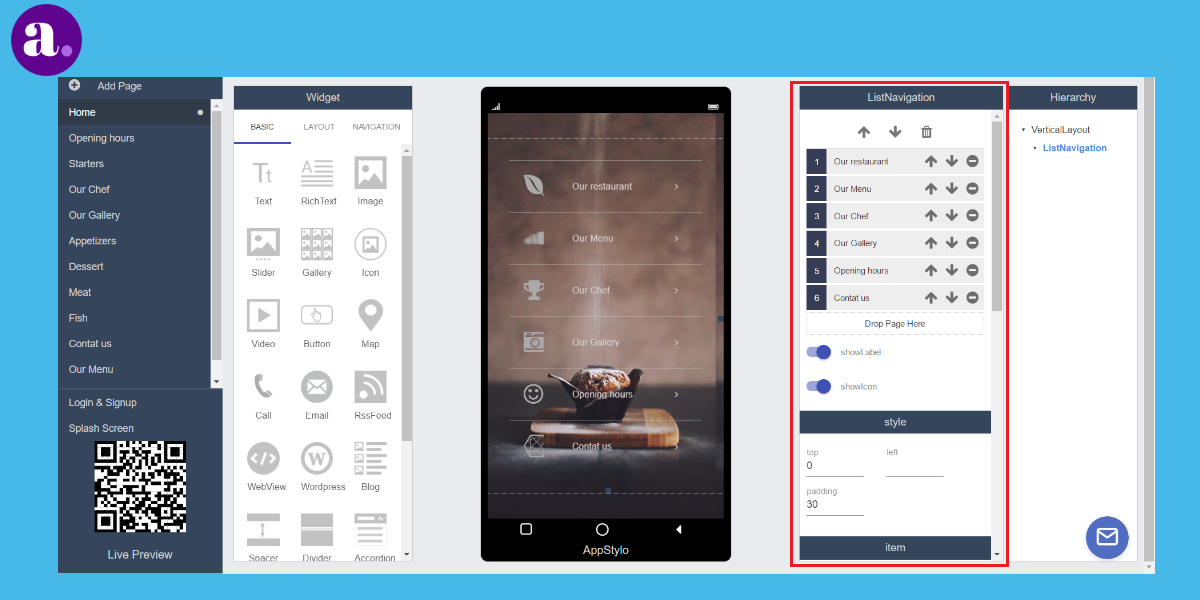 You can also add features such as in-app purchases, push notifications, and more. All of the customization and features can be added just by drag and drop. This allows you to create a fully functional app that meets your exact requirements. For example, you could include a push notification feature that sends out updates about new products or services to keep your customers informed and engaged.
4. Test Your App and Publish
Once you have completely customized the app template according to your needs don't publish it just yet. No one likes to get an app launched with any errors or mistakes in terms of spelling, wrong size of images, or any feature that is left without customization.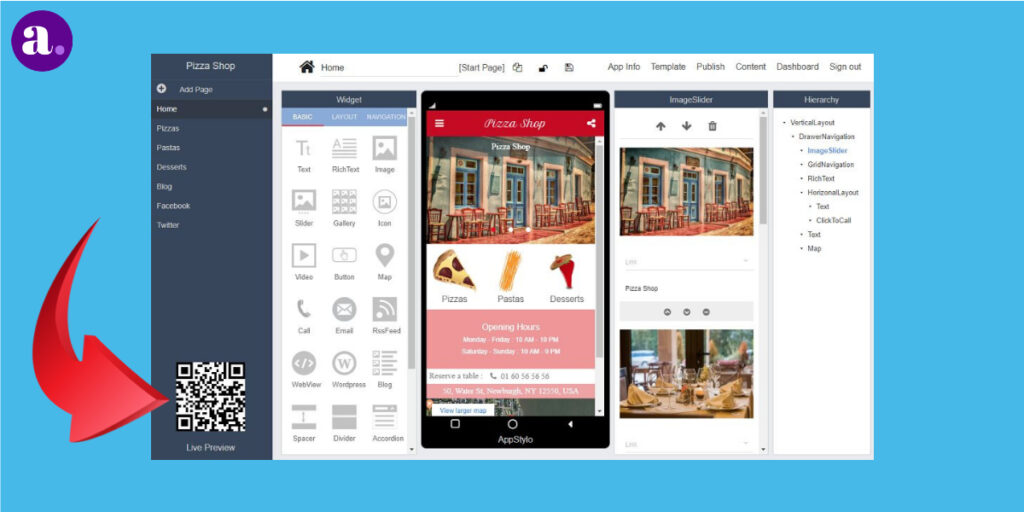 When you are finished creating your app using Appstylo, you can do a live preview of your app by scanning the QR code in the down left corner. This way you can test your app for any possible mistakes or errors that you may have missed during customization. Finally, when you have tested your app, you can now publish your app on the Google Play Store or App Store.
Conclusion
So, now if someone comes up to you and says "You cannot build an app on your own without coding" don't trust them. Just give them a wink and respond, "Challenge accepted!" We hope that our guide covers everything to answer the question "Can I build an app on my own?" However, if you still need any sort of help or guidance in terms of no-code app builders or how you can create an app then please do let us know in the comment section down below. We'll be happy to help you.