We all know that no-code or drag-and-drop mobile app builder software is the next big thing. Every business or entrepreneur wants to create an app in order to succeed, due to the massive use of mobile apps by smartphone users. The average smartphone owner uses 9-10 apps per day and 30 per month, which equates to 85% of the time spent on smartphones.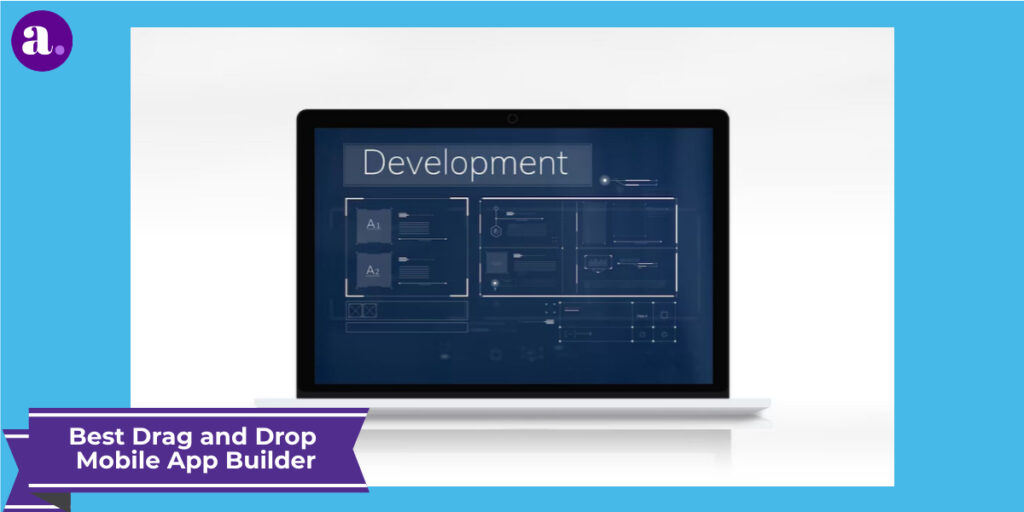 Since everyone wants to create an app without coding, several drag-and-drop app builders have been launched in the past few years. This has created much more confusion for a common user who wishes to build an app. With many options available choosing the right one becomes difficult.
It's like trying to pick the right flavor of ice cream – you just want to get something you like, but you'll probably end up with a brain freeze! Don't worry, we are here to solve this problem for you. We will discuss in detail which is the best drag-and-drop mobile app builder software in 2023. We won't just make assumptions of our own but give you a valid reason that makes an app builder the best.
How to Choose the Best Drag and Drop Mobile App Builder?
There are some factors based on which we will analyze all the app builders to see which one comes out on top. For example, one of the key factors to consider is the app builder's ease of use. This will determine how long it will take you to make your app. Some of the key factors to consider when choosing an app builder include:
Affordability in Pricing
Features and Support
Easy of Use & Templates
1. Affordable Monthly Pricing Package
The first thing to consider when choosing an app builder is to see their pricing. You have to pay a monthly subscription to use an app builder, so you must determine whether it is competitive and affordable, or not. Some of the most popular drag-and-drop mobile app builders even offer a free trial for a limited period of time before you have to pay.
2. Features and Support Offered
The second most important thing to consider while choosing an app builder is to see what features they are offering and do they provide reliable customer support or not. After all, an app builder that includes many amazing features is definitely worth using.
Having reliable customer support is key because it ensures that you can get help when you need it. Furthermore, it's important to make sure that the features being offered are actually useful and are not just added to the app builder for the sake of having them.
3. Ease of Use & Template Designs
Third and last thing which is most crucial when choosing the best drag-and-drop mobile app builder is ease of use. What's the point of using a no-code app builder when it's not easy to use and doesn't have an intuitive dashboard?
Also, make sure that the app builder has pre-built and ready-to-use app templates to help you create an app. It will save you a lot of time. For instance, an app builder with an intuitive dashboard and a library of pre-built templates can help you create an app within minutes, rather than hours or days when building it from scratch.
Appstylo – Best Drag and Drop Mobile App Builder
Based on all three factors mentioned above Appstylo comes out on top as the best drag-and-drop mobile app builder software in 2023. With prices starting at $14 to $39 per month, it is extremely affordable and competitive. You can also benefit from 7 days free trial. The features and support that Appstylo offers are unmatched.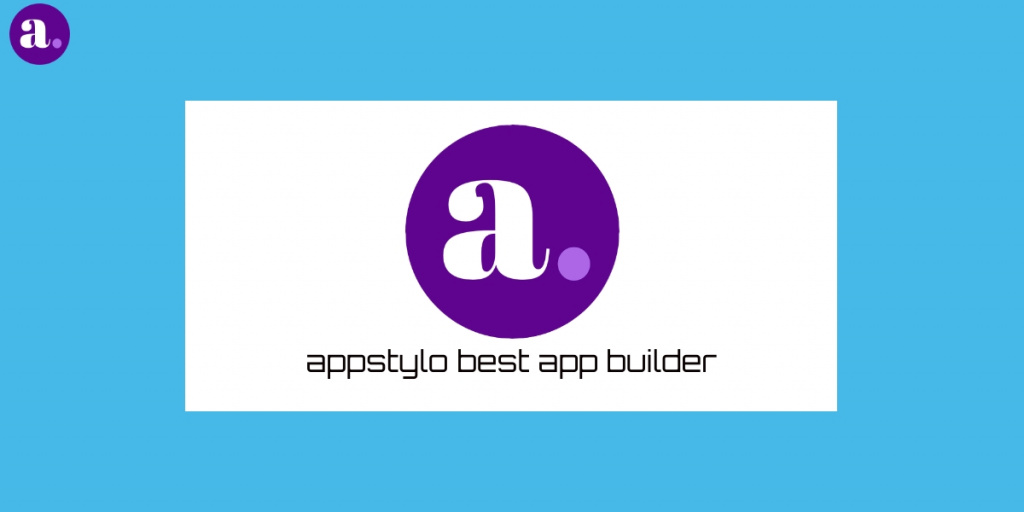 Appstylo offers a wide range of customizable features such as a drag-and-drop editor an easy-to-use dashboard, support for multiple platforms, & integration with third-party services. Additionally, Appstylo is regularly updated with new features, helping users stay ahead of the curve.
When using Appstylo you'll have plenty of options when it comes to choosing mobile app templates. Since it is one of the easiest mobile app builders to use, it will take you much less time to create a fully functional app for your business that fits your requirements.
How to Use Appstylo Best App Builder
Now we know that Appstylo is the best drag-and-drop mobile app builder software in 2023. The next step is to see how you can use Appstylo to create amazing mobile apps without coding in no time. So, without further ado, let's get started.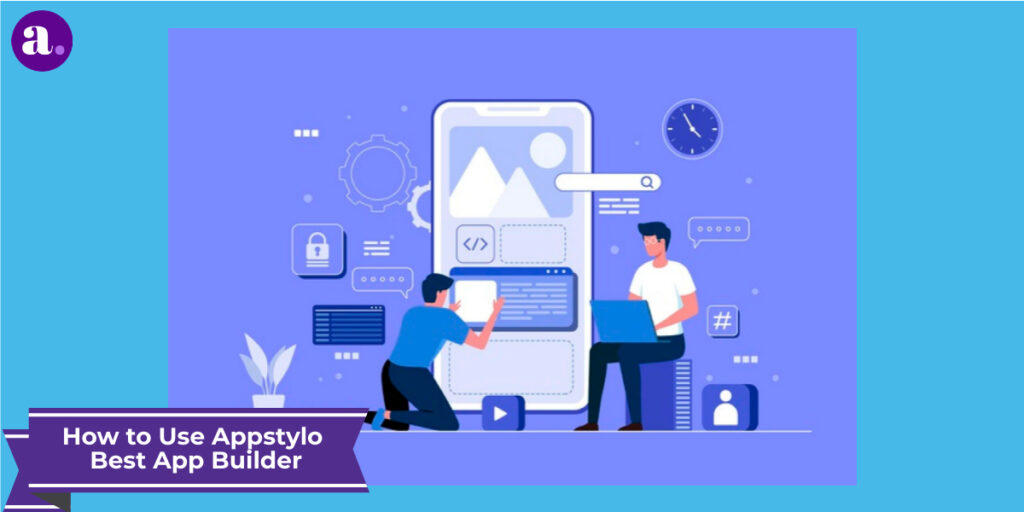 First, you will need to sign up using your email address and password in order to use the Appstylo app maker.
Once you've completed the sign-up process click on the "New App" button available on the left side menu bar and then enter your app name.
Now you need to select the category to which your app belongs. For example, if you are creating an app for your restaurant you can select the category 'restaurant' from the list of options provided.
After that, you will see some beautiful mobile app templates that are related to your app category. You can select any one of those templates which best suits your requirements to get started.
An intuitive interface will appear on your screen from where you can customize your app template so that it fits your needs. You can also add several amazing features to your app from that dashboard just by dragging and dropping.
Once you've finished the customization process you can test your app using the "Live Preview" option in the bottom left corner. Scan the QR code and start testing your app.
Now you can simply publish your app to the Google Play App Store with just a few easy clicks. Share the download link on your social media pages for your customers/ users to download your app.
Conclusion: The Final Verdict
There is no doubt that having a mobile app is necessary for every business. With the advent of drag-and-drop mobile app builder software creating a mobile app is now a piece of cake. Therefore, in this article, we discussed the best app builder, Appstylo, in detail. However, if you still have any queries please do let us know in the comment section down below. We'll be happy to help you.