We live in a digital world where we have apps for almost everything. Whether you want to order food online or book a cab, it can be done through a mobile app. There is an increasing demand for app development. The global mobile app development market size was valued at USD 197.2 billion in 2021 and is expected to reach around USD 583.03 billion by 2030.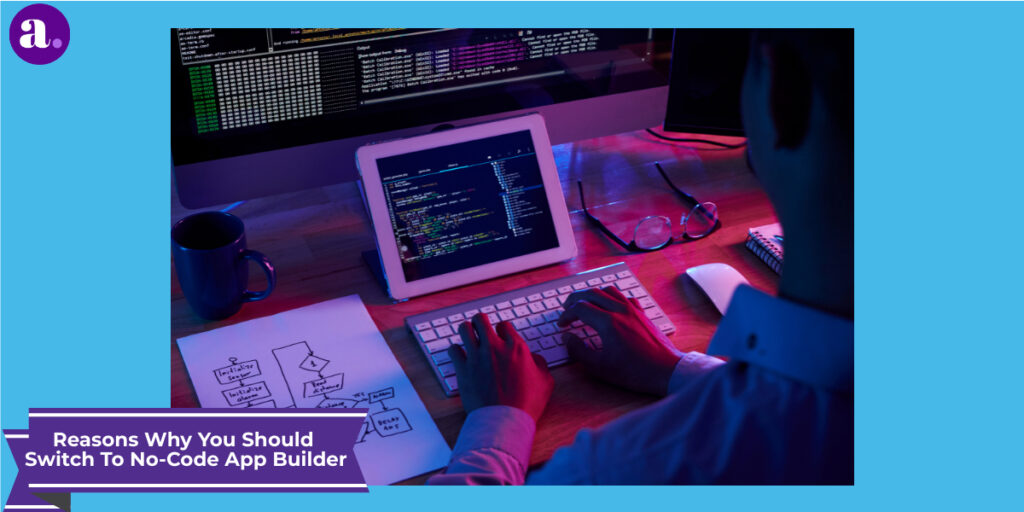 The mobile app development industry has also revolutionized over the past few years with the introduction of no-code app builders. Now you can develop an app for yourself in no time without writing a single line of code. Yes, you heard it right. It's the era of no-code app development.
You can just drag and drop elements to create a fully functional mobile app. Besides the fact that you don't need to write any code, there are several other reasons why you should switch to a no-code app builder like Appstylo instead of using traditional development methods. In this article, we'll discuss it in detail.
Reasons To Choose a No-Code App Builder
Now we'll discuss what are some of the reasons why you should switch to a no-code app builder. You can consider them as some of the key benefits that you would have if you opt for the no-code app development option. So, without further ado, let's get started.
1. No Technical Knowledge Is Required
Anyone and everyone can develop an app using a no-code app builder because it doesn't require prior technical or coding knowledge. No-code app builders have a user-friendly interface that allows anyone to drag and drop features to create an app with minimal effort.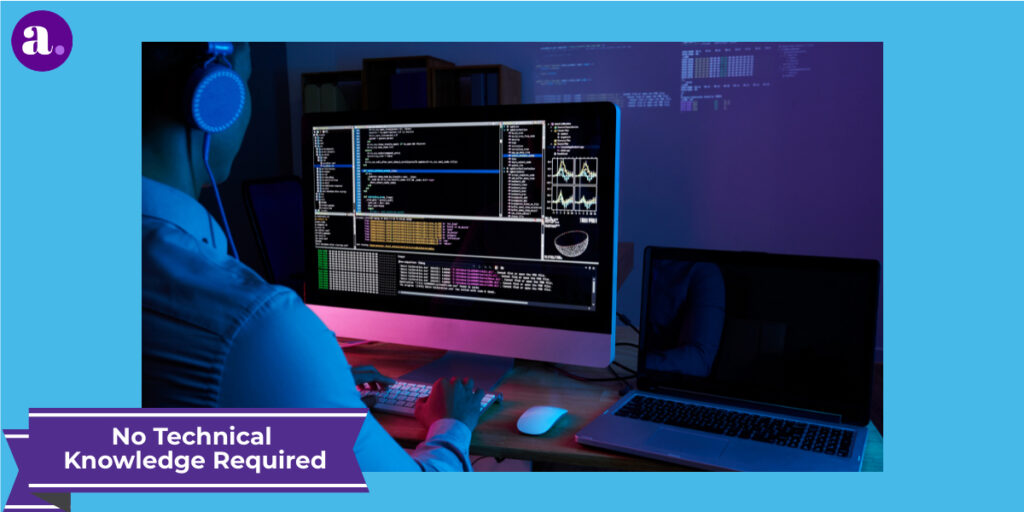 They also provide a range of templates, so the user can customize the app according to their preferences, without needing to understand any code. For example, with a no-code app builder, anyone can create a simple yet effective restaurant ordering app with the drag and drop of images, text fields, and payment gateways in a matter of minutes.
2. Can Be Updated Without Any Hassle
One of the biggest reasons why you should switch to a no-code app creator is that you can update your app without any hassle. With no-code app builders, you don't need to put yourself through the lengthy process of submitting your app to the App Store or Google Play.
You can make changes to the app in real-time and the changes will be reflected immediately. For example, you can add new content, edit existing information, and make other changes to your app without having to resubmit it to the App Store or Google Play. You don't even have to change a single line of code to implement any changes as you have an intuitive user interface.
3. Requires Much Less Time To Develop an App
Gone are the days when it took weeks or even months to create a simple mobile app. Thanks to no-code app builders like Appstylo, you can create amazing mobile apps in few hours or even minutes. No-code app development platforms allow users to build simple to complex enterprise-grade applications using a visual interface up to 10X faster compared to traditional development.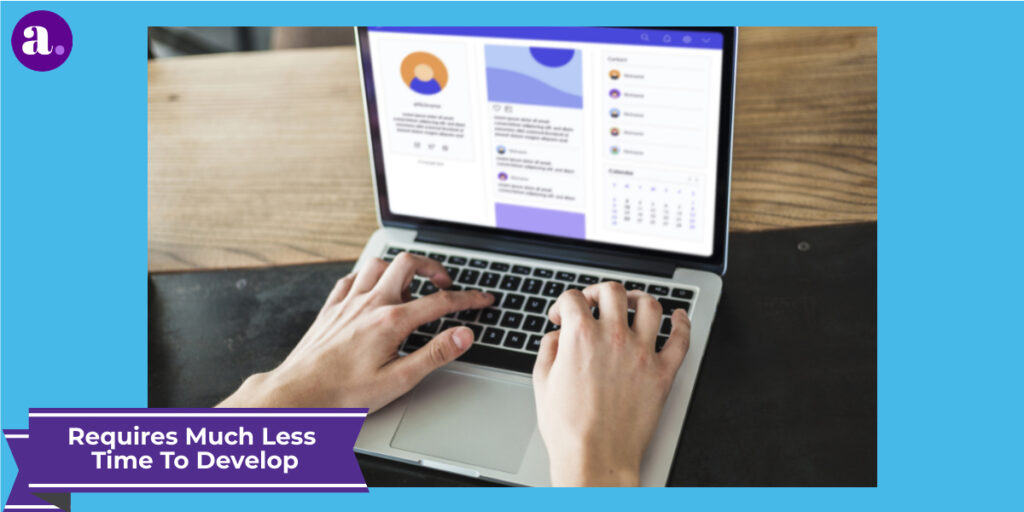 We live in a very fast-paced world and everything needs to be done quickly. This means the faster you are at launching your mobile app the better. It's like having a superpower — you can create something from nothing in a matter of minutes. With no-code app development, you can become a mobile app superhero and get your app out into the world faster than ever before.
4. No-Code App Development Saves A Lot of Money
If you go for a traditional method of app development then you have two options, either hire a freelancer or an app development agency. Creating an app using either of these options can be very costly. The average hourly rate for app development in the US is around $50 / hour. A basic app with a basic user interface and a set of basic features can cost anywhere from $16,000 to $32,000.
A medium-complexity app development project can cost between $32,000 and $48,000. However, if you use the best no-code app builder like Appstylo, then it would cost you somewhere between $14 and $39 per month. Now the choice is yours whether you want to spend thousands of dollars to create an app in months or just a few dollars to develop an app within a few hours.
5. Gives More Time To Market Your App
On average, apps developed using traditional methods can take anywhere between three and nine months to complete, depending on the complexity and the structure. When an app developer takes months to create a simple app. As a result, you are left with no time to market your app because the launch date is just a few days ahead.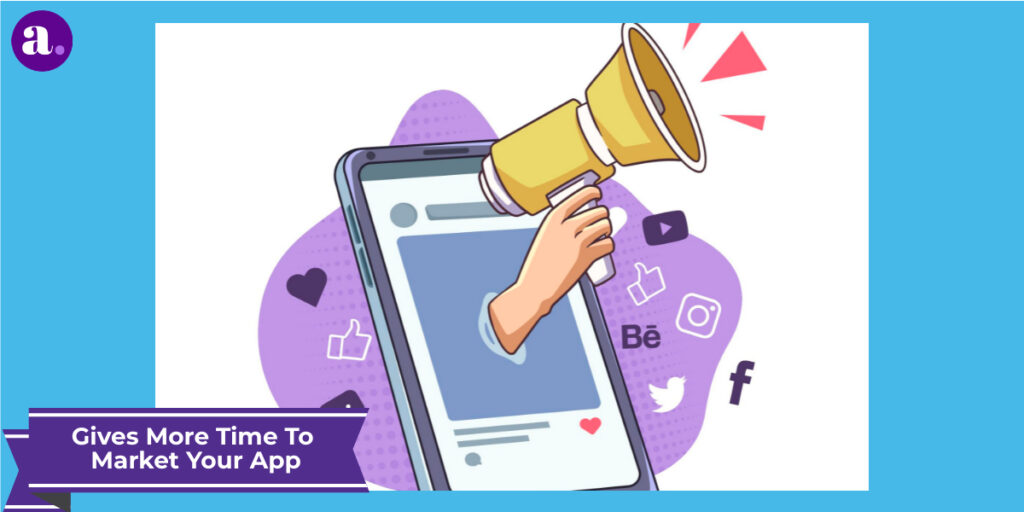 Developing an app is not enough for its success and requires marketing to reach its true potential. So, if you create an app using a no-code app builder, then you'll be left with plenty of time to market your app properly before the official launch.
6. No-Code App Builders Have Many Incredible Features
Besides all the other reasons, a no-code app builder like Appstylo comes with many incredible features that you might not have thought about. Some of the features include drag-and-drop tools, pre-built templates, and a visual editor that allows users to fully customize their apps. Additionally, Appstylo offers a wide range of integrations with third-party services and APIs, allowing users to easily add features to their apps.
Conclusion
These were some of the key reasons why you should switch to a no-code app builder in 2023 and avoid using traditional app development methods. No-code app development is the future and the faster you switch to no-code platforms the better. But if you don't, you'll be stuck in the past like a dinosaur!