Creating an app has become a necessity in recent years. To communicate, engage, and collaborate with your potential customers, you need a mobile app for your business. It can be a very easy and effective way to promote and expand your business.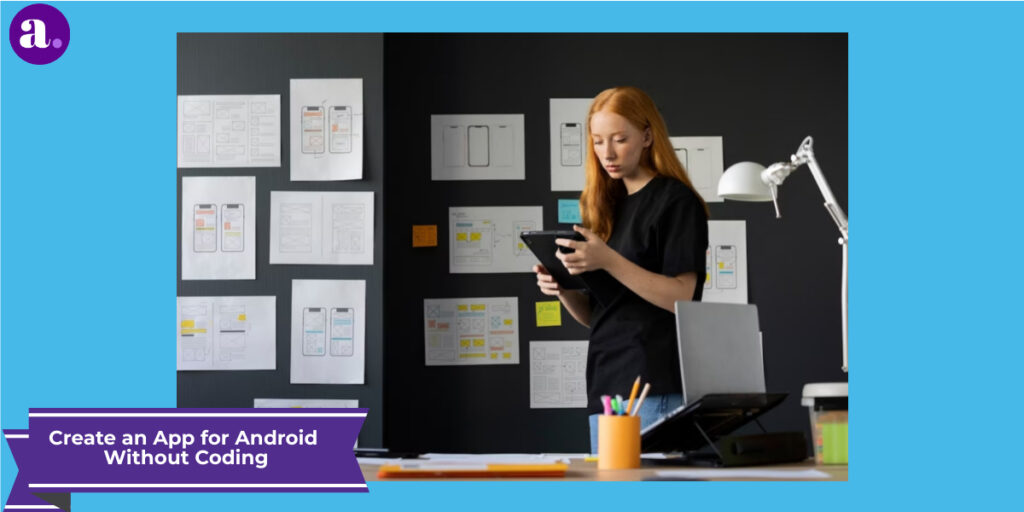 However, the cost of developing a simple app can range from $5,000 to $50,000. And you don't have any coding knowledge to do it yourself. So, today we'll discuss how to create an app for Android without coding in 2023 with much less cost.
There are many ways you can create an Android app. Either you hire a web development company or a freelancer but as we discussed earlier it can be very expensive and ineffective. The best and most efficient way to create an Android app without coding in 2023 is by using an app builder. No-code app builders have many benefits as well.
Benefits of Using a No-Code App Builder?
Before we move on and show you how you can create an Android app without coding in 2023, let's discuss some benefits of using an app builder. They provide a user-friendly and intuitive interface that makes it easy to create stunning Android apps without coding. On top of that, you can customize the look and features of your app to your liking.
You can also add necessary features like push notifications, monetization, and more without any coding. Plus, these app builders provide a wide range of templates to choose from, which helps you save a lot of time and effort.
In terms of cost savings, an app builder costs between $10-$40 per month. Isn't it amazing that you can create an app yourself without writing a single line of code just by paying a few dollars a month?
Steps to Create an App for Android Without Coding
Now we'll discuss each and every step in detail on how you can start creating an app without coding. Just remember, if it sounds too good to be true, it probably is… and all you need to do is follow the steps mentioned below:
1. Create an App Design on Paper
The first step is to just put your app idea on paper by creating the app screens, designs, and elements you want in your Android app. This step is very easy and significant at the same time because it will streamline the whole process of creating an app.
Clearly define the User Interface (UI) and User Experience (UX) of your app on a piece of paper. It should be like sketching wireframes. For instance, you can start by sketching the main page, the navigation page, the onboarding page, and the other pages in the app. This will enable you to envision the features you want on each page.
2. Choose the Best No-Code App Builder
Your app's success depends heavily on this step. Using an average app builder would ruin your entire project, so make sure you choose the right app builder like Appstylo. There are different factors to keep in mind while choosing an app builder which include: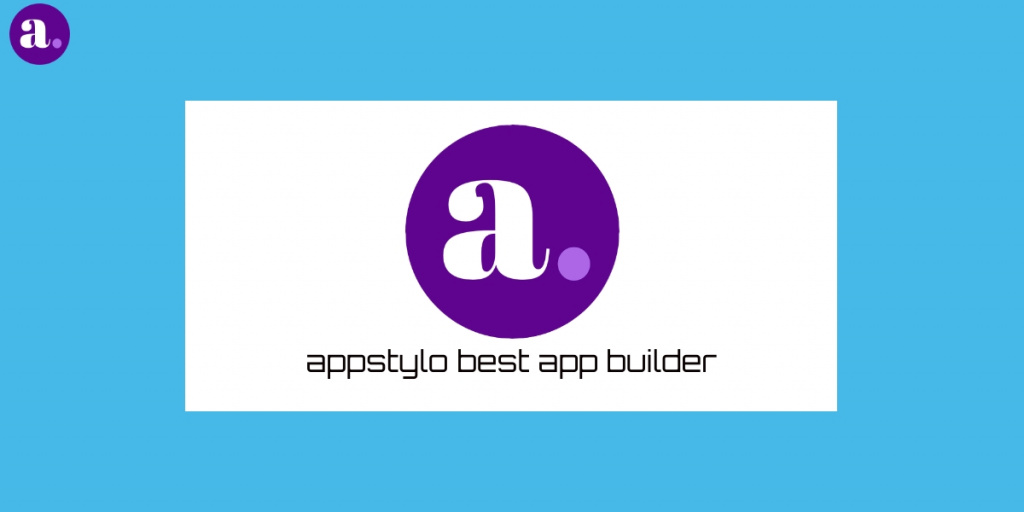 The monthly subscription price of an app builder must be competitive.
Customization options should be high in an app builder, so the app can be tailored to fit your needs precisely.
The app builder should have a user-friendly interface and robust features to create the app you envisioned.
Additionally, the app builder should be able to integrate other services and have the ability to scale as your app grows.
We recommend that you use the Appstylo app builder to create an Android app in 2023 without coding because it is simply the best among all others. It comes with a 7-day free trial and the subscription price ranges from $14 to $39 per month. After signing up at Appstylo follow the steps mentioned below:
Choose an App Template: Based on the app design you created on paper in the first step. By using the Appstylo app builder you will find plenty of pre-built and ready-to-use templates to choose from. Pick the one that closely resembles your app idea.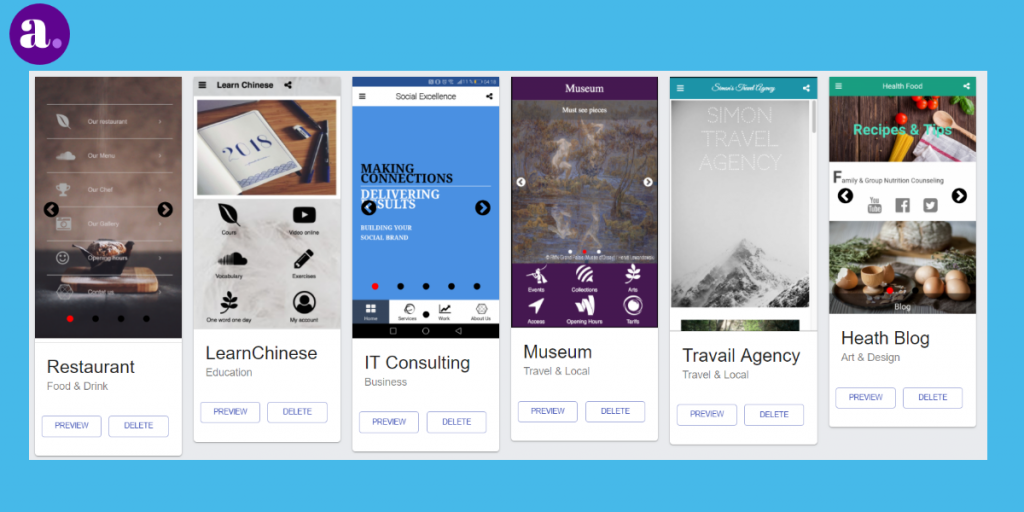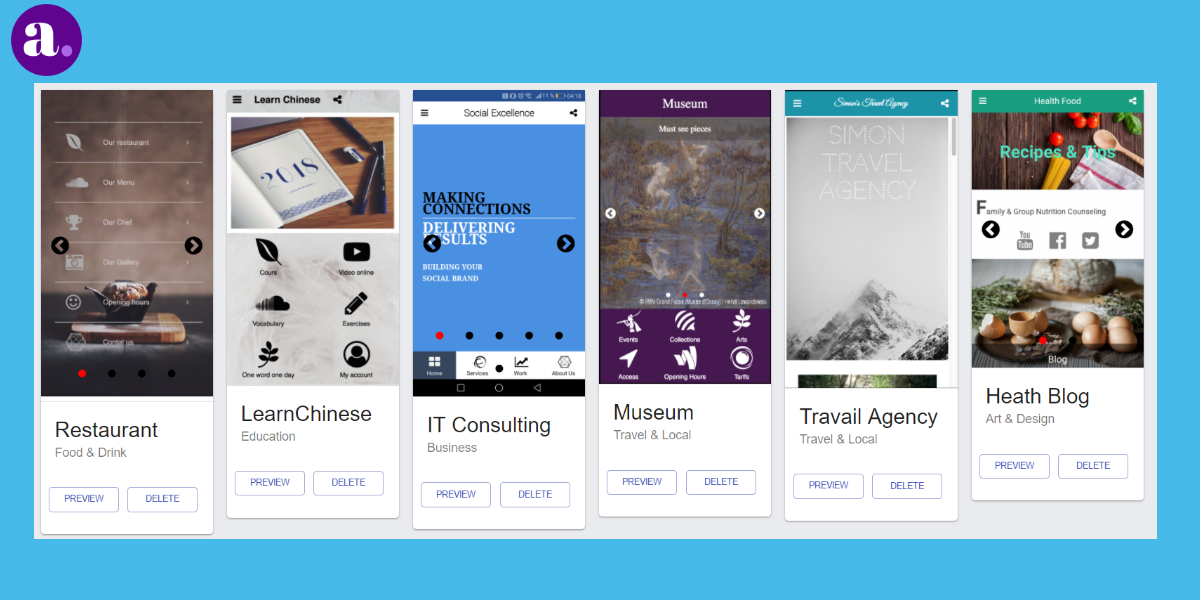 Start Your App Customization: You will have complete customization options to tailor made your app. Here you will also find several elements that you can drag and drop on the screen to include in your app. These include a slider, image, map, buttons, menus, text, and much more.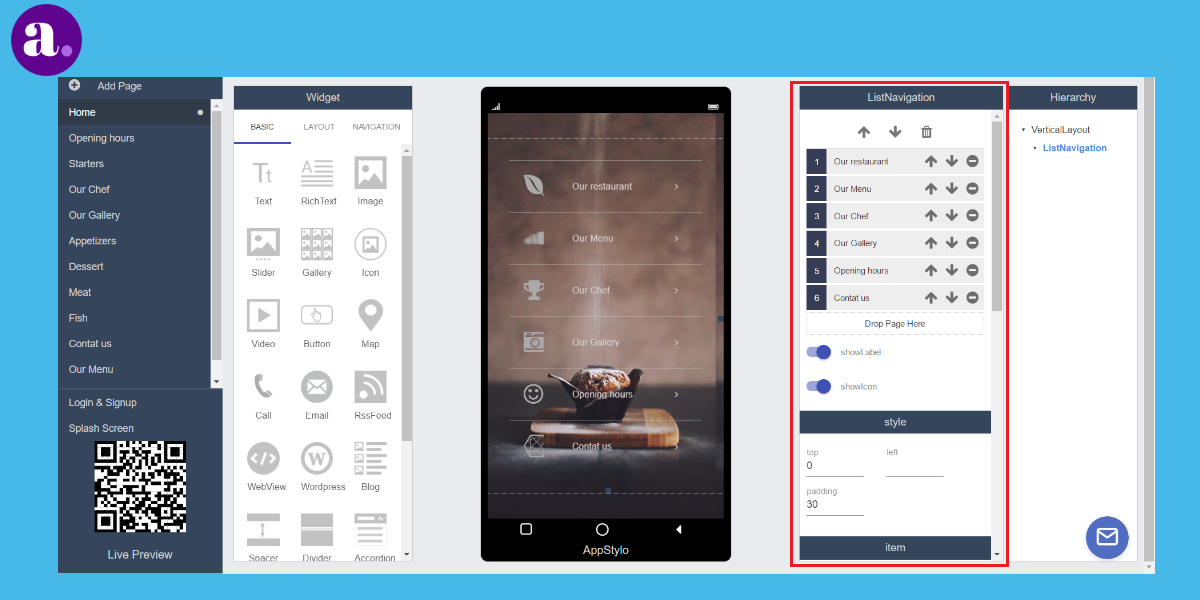 Preview Your Android App: It is recommended to preview your Android app before publishing it on the Google Play store. This step might seem trivial to you, but you don't want to launch your app with any mistakes so it's better to do a final check before publishing.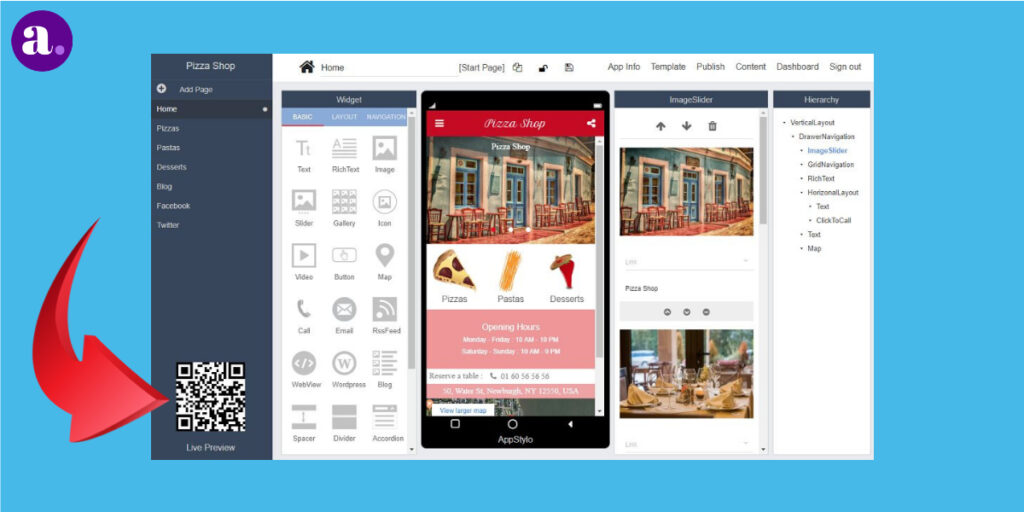 Publish the App on Play Store: With just one click, you can publish your app on the Play Store once you've finished everything and are satisfied with its design. The fact that you can design, build, and publish an app on the Play Store without any coding knowledge is incredible.
Pro Tip: Now Start Marketing Your App
Now you know how to create an app for Android without coding in 2023 in just a few steps. Now you can start marketing your app to attract more customers. Do you know that 85% of the time spent on smartphones is spent using apps? You can capitalize on such a huge number of users by launching your app.
Conclusion
With the introduction of no-code app development software like Appstylo, it has become much easier to create an app with minimal effort and time. Also, according to research, apps are the most popular way for smartphone users to interact with their devices. Therefore, it's an excellent time to create and launch your Android app without coding and get in front of thousands of potential customers.