One of the tricks that Apple plays the most to highlight the development of applications for iOS over that of applications for Android is a simplification of iPhone screen sizes. There are hundreds of Android smartphones to consider, but only a few iPhone models that are easier to focus on.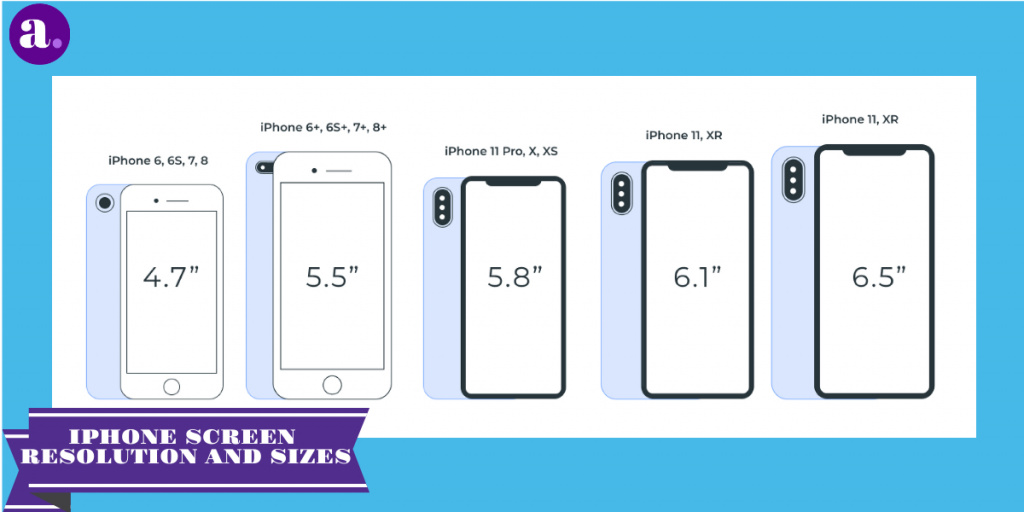 And that simplification, if we compare it with the rival platform, is still there without any doubt. However, at the same it is said that we are in one of the most complicated times to create an application on iOS: you have to take into account more screen resolution sizes than ever. Let's review them.
If you want to develop an application for iOS right now, it is best to focus on those devices that are compatible with the latest version of the operating system. And fortunately for the programmer, Apple has done a good job accepting devices that are more than three years old.
The "classic": iPhone 5s / SE / iPod touch 6th generation
What was once the single screen resolution sizes and interface designer's paradise measures 1136 x 640 pixels? It started with the iPhone 5, it was extended with the iPhone 5c and 5s; and it will probably end with the iPhone SE. It is the smallest iPhone screen size you can develop an app in and in fact the default app development size. This resolution is destined to disappear with time.
The new standard: iPhone 6/7/8
This is one of the iPhone screen sizes that Apple considers the "mandatory": the 4.7-inch iPhone. 1334 x 750 pixels that appeared in the iPhone 6 and are still valid with the iPhone 8, although after the arrival of the iPhone X it no longer seems that we are going to see new terminals with this screen resolution sizes.
Go big: iPhone 6 Plus / 7 Plus / 8 Plus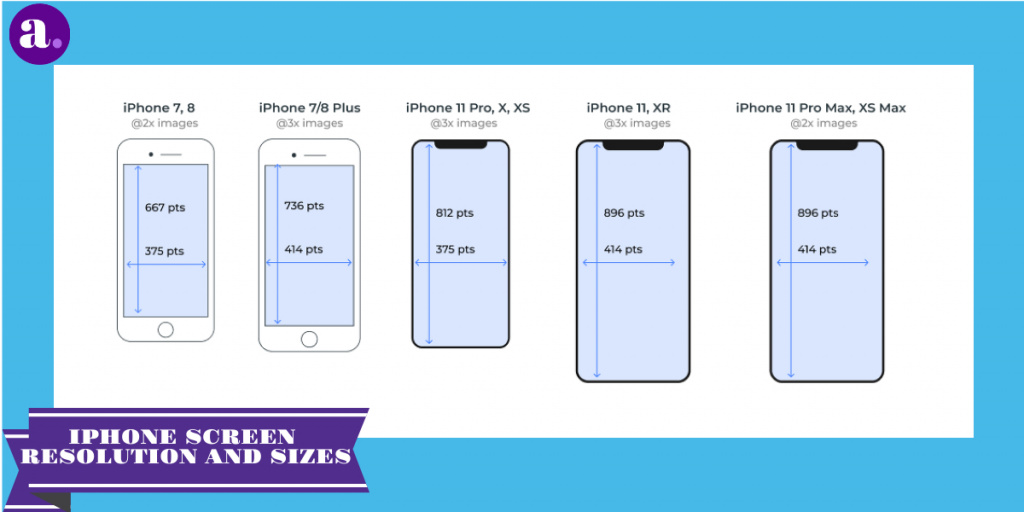 It is the widest aspect ratio Apple has and the iPhone screen size that has dazzled users the most despite its price. The iPhone Plus has 5.5 inches in size and 1920 x 1080 pixels, the equivalent of Full HD. The best applications take advantage of all the pixels of this iPhone, but others simply limit themselves to zooming in on its interface.
If you want to develop an iOS app for all screen sizes then use Appstylo app builder to create an app without coding. All you need to do is drag-and-drop pre-built elements or customize a ready-to-use template.
Come stomping in the iPhone X screen resolution sizes
Apple's new phone was selling phenomenally. So, developers are going to have to get used to the new super-vertical resolution of 2436 x 1125 pixels. It is probably one of the screen resolution sizes that will reign in the future, although I would give one or two more generations of the iPhone as a margin for that to happen.
The iPhone 11 to iPhone 12 pro screen resolution sizes
Since the last addition to the iPhone family, we have 6.1 to 6.7 inches of OLED display and while developing an iOS app now the developers must keep their apps compatible accordingly.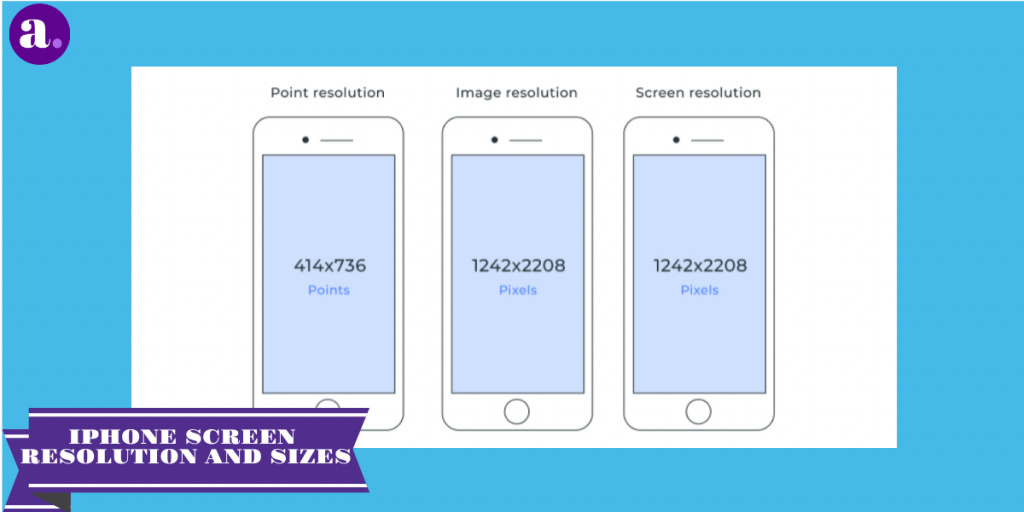 The "classic" 7.9-inch or 9.7-inch tablet
It seems that no longer, but Apple still holds with the classic resolutions of the first iPad and iPad mini with retina display: 2048 x 1536 pixels. And there are not a few models compatible with iOS 11 that still support it:
The iPad mini 2
iPad mini 3
iPad mini 4
5th generation iPad
iPad Air
The iPad Air 2
iPad (2017)
9.7-inch iPad Pro
The Pro: 10.5-inch iPad Pro
This is the recent resolution, that of the 10.5-inch iPad Pro: 2224 x 1668 pixels. Unfortunately, there are still many developers who limit themselves to zooming in on interfaces created for 9.7-inch resolutions. Which is not optimal. Hopefully, that will change over time.
The ultimate: 12.9-inch iPad Pro
Here's the largest resolution an iOS device can have right now: 2732 x 2048 pixels of the 12.9-inch iPad Pro. Easily mistaken for a glass ceramic, this iPad has nothing to envy the 13-inch MacBook.
In these latest resolutions for iPads, something else must be taken into account. We can use classic iPhone resolutions for applications that can be used simultaneously. In total, we talk about different resolutions to take into account when creating your application for iOS. And be careful, because a hypothetical iPhone that is already present in the rumors could add a new resolution. Gone is the time when we only had to think about "iPhone and iPad", right?