Icons refer to the graphic symbols on mobile or computer display screens. These icons represent a function, object, or app. Aesthetic icons for apps are icons that resemble a specific style.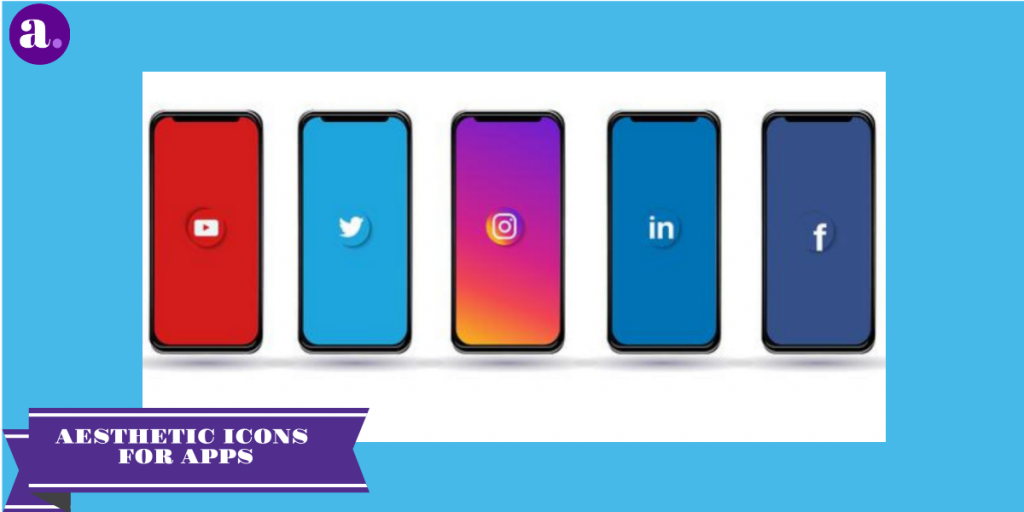 People are going crazy to update the home screen of their mobile phones with custom aesthetic icons for apps that are stunning. In this way, they create a different look for mobile home screens. You can use different methods to create such icons for the home screen of your phone.
There are many attractively designed icons packs are available. However, you can use different sources to create icons for your apps as well, even if you are launching your app. Most people use Pocket Procreate and Canva for designing their app icons.
Why Create Aesthetic Icons For Apps
Icons are an important part of different user interfaces, ideas, actions and visually expressing objects. When you create aesthetic icons for apps correctly then they communicate the main intent and idea of an action or product. Aesthetic icons for apps are advantageous for user interfaces in many ways. Not only that they also tend to increase app downloads.
Icons provide the first impression of the app and increase user engagement when downloading or using the mobile app. Most websites and apps have icons. Users are familiar with the design pattern of many app icons because they are attractive and catchy.
When designers hide the complex functionality behind the icons then they can create usability issues sometimes. The first task of the aesthetic icons for apps is to provide guidelines to users.
Impact Of Icons On The App
Users can easily identify the apps that have aesthetic icons because these are just like visual symbols. Well-designed phone aesthetic icons provide access to users to recognize different functions without any additional guidelines. We have several icons when we enter the app/play store as there are millions of apps. If you have aesthetic icons for apps then your app won't go unnoticed.
It becomes important for mobile app developers and researchers to understand the mobile app success determinants with the progress of the mobile app market. Research on several applications of mobile shows that development of the app is not the only aspect to focus.
Now app development is as easy as creating aesthetic icons. You can use app builder to develop an app without writing a single line of code. No coding knowledge or experience is required.
Impact of Icons on User Behavior
Less attention has been paid to the visual attributes of different apps that how they affect the behavior of users related to downloading. Various studies are focused on the appearance of app icons. The studies analyzed icons using three aspects of complexity, color, and symmetry.
You can analyze icons with the help of interface design theories and other aesthetic products. The apps that specifically show proper complexity, slight symmetry, and more colorfulness have more downloads.
Benefits Of Aesthetic Icons For Apps
Using the aesthetic icons for apps in the app store helps you in the process of effective communication with users. Visitors look at your app and make up their mind whether they should download it or not.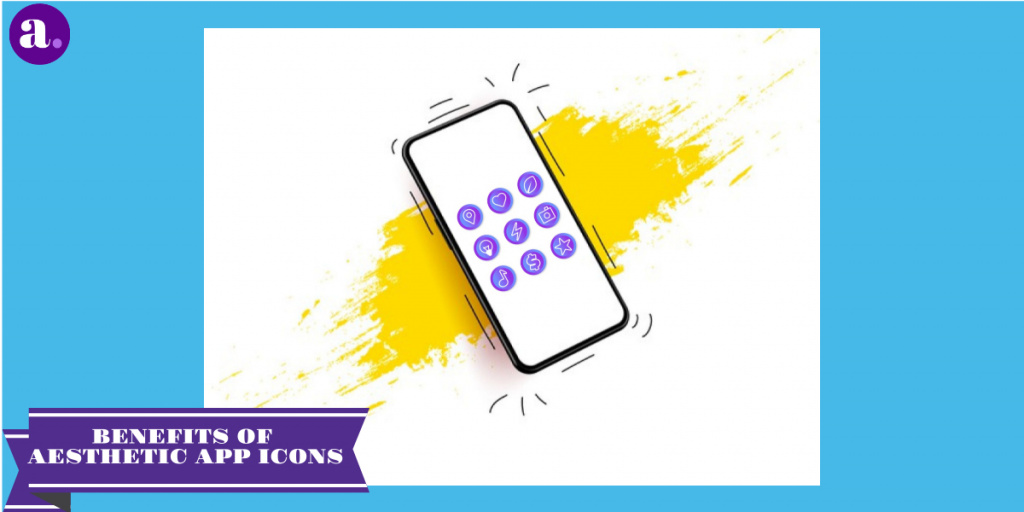 App store icon aesthetic grasp the attention of the visitors. In this way, they start engaging with the functionality of your app. Icons perform many functions in developing a brand. They make it more appealing and interesting for users.
App store icon aesthetic provides you a way to communicate ideas quickly. Aesthetic app icons transcend the barriers of language. For example, people are now able to identify the envelope symbol as a facility of email and symbol of 'i' for additional information.
Icons add more creativity to the visual design of your mobile app. It also improves your brand's value. Users want a clear idea about what will happen when they use a certain feature of an unfamiliar app. That is the reason the icons are important to set valid expectations for users regarding what the app is about.
How to Create Aesthetic App Icons
Firstly, create a design of 500 X 500 pixels. You have to use these dimensions in the process of creating aesthetic app icons with the help of Canva. App icons don't have a large size, so you don't need large size of the file. Add a background or image color of your choice.
Select any color or background that matches the idea of your aesthetic from the blank canvas. Canva provides you various choices to select a background image. After selecting the background, you can add more features to icons according to your idea. Now, edit the color and make the icon more creative.
At this time of digitalization only good development strategy is not enough for your mobile app to become successful. You should also focus on the visual effects of the app and in this regard app icon is the first thing to start with.
Conclusion
Aesthetic app icons are the best source to provide ideas about the app features to users. Every icon serves a great purpose. It helps the users what they require to do without searching for additional information. Icons are a great guide for users if they are designed intuitively.
Design the icons correctly so users can get valid information. Users get guidelines from icons through first look. Icons don't make the users confuse or think, they bring clarity in the app. It makes the process of taping an icon for a certain feature easier. You can also use aesthetic icons for apps on your phone or create the icons of your choice to have the best user experience.