Step-by-step guide to build your first app in 10 minutes
Introduction
Building a professional mobile app is difficult for the non technical people. Hiring a free-lancer or agency was the only option for the most enterprises, whereas such service is not always affordable for the small business and startups.
Appstylo offers an online app building solution. It aims in breaking the technical obstacles for non technical people and providing an affordable solution. With our Saas solution, you don't need to download or install any software on your computer. Creating your app is not a dream anymore and you can just make it by following this 10 minutes' tutorial.
We offer the free usage for the early adopters. No credit card and subscription are reacquired.
Let's do it !
Step 1 : create an account
Register a user account if you don't have one by clicking on this link.
Step 2 : Create an app
After registration or login, you'll be redirected to your work space.
Click on "New App" button on the left side to open app creation wizard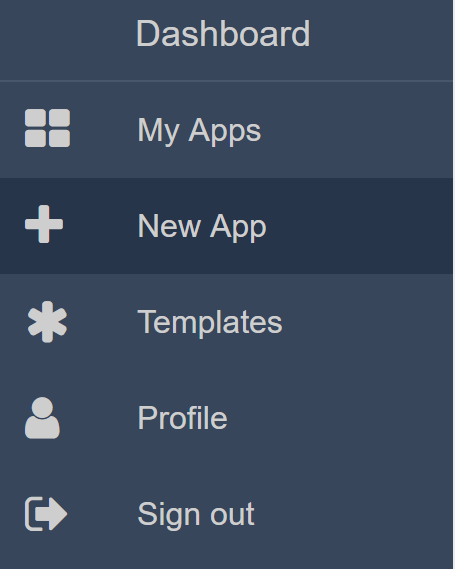 Enter your application name. Here, let's enter 'my first app'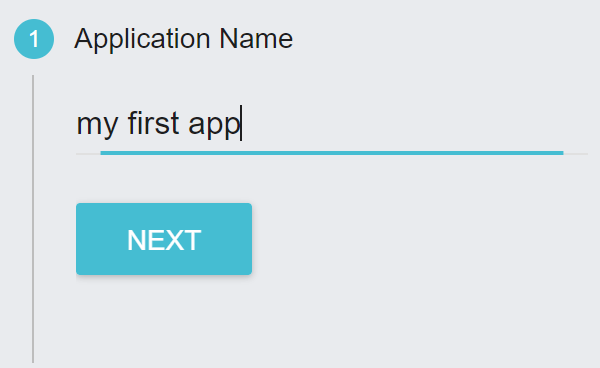 Select a category. Let's select 'Food & Drink'

Pick a template and click on "Apply" button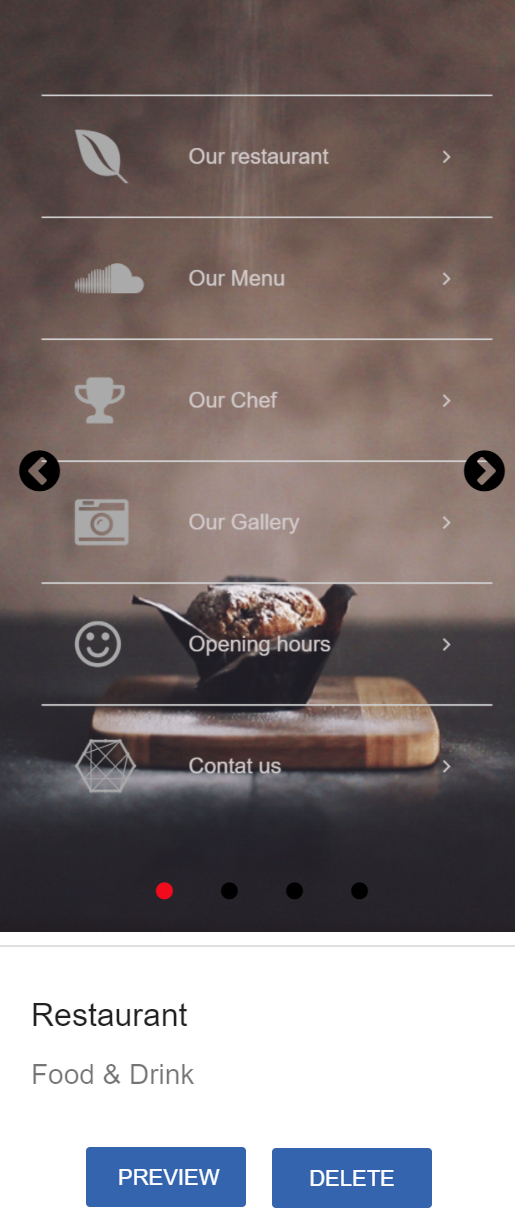 Step 4 : customisation the design
After applying your preferred template, you will be directed to the designer. The current app contains the pre-designed pages from the template. Let's do some customisation.
The default restaurant name is called " White Bird". Let's change it to "Blue Bird".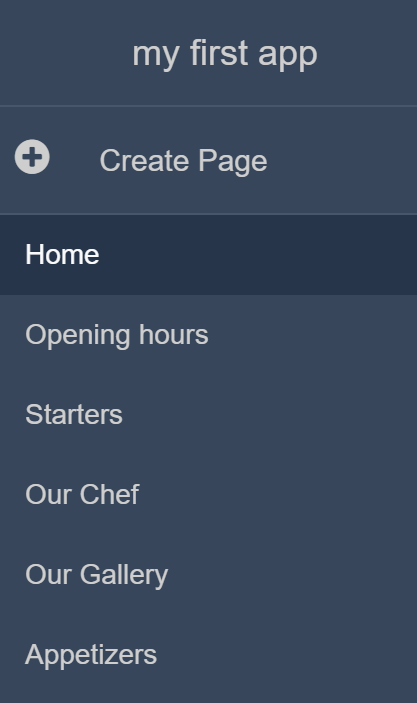 from the designer panel, click on the text box 'white bird' to select this widget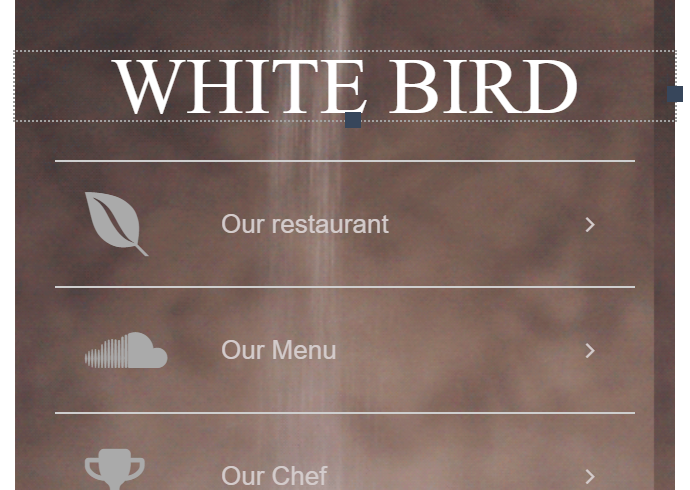 change its value from the widget property panel to "Blue Bird"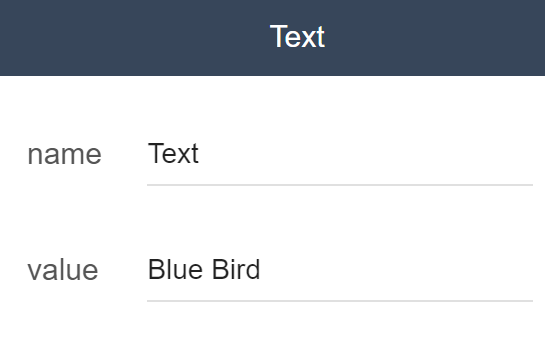 the designer is showing now the new name "Blue Bird"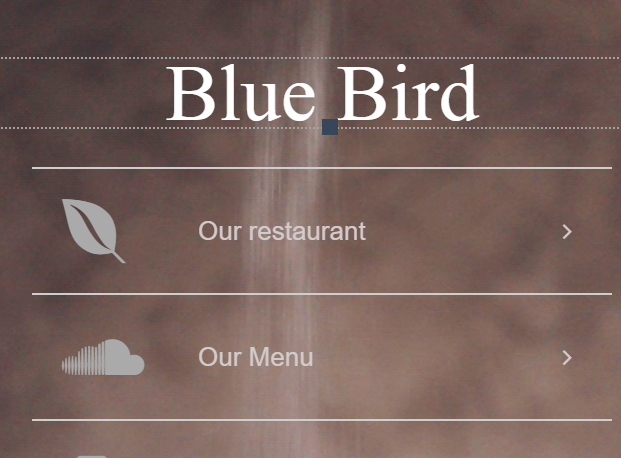 STEP 5 : PREVIEW APP
Before final publication of the app, you could preview app on your telephone.
Scan the QR code at the left-bottom of the page :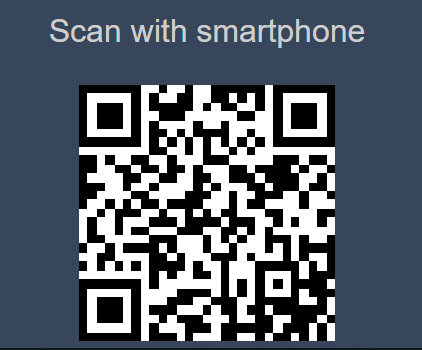 Open the link from your mobile phone and your app should be showing on your phone.
The preview page is restricted to the logged in user. You will be asked to log in before accessing to preview page.
Step 6 : publish app
Your first app is now ready to be published. Click on the "Publish" button and then choose "Mobile App" in the publication screen :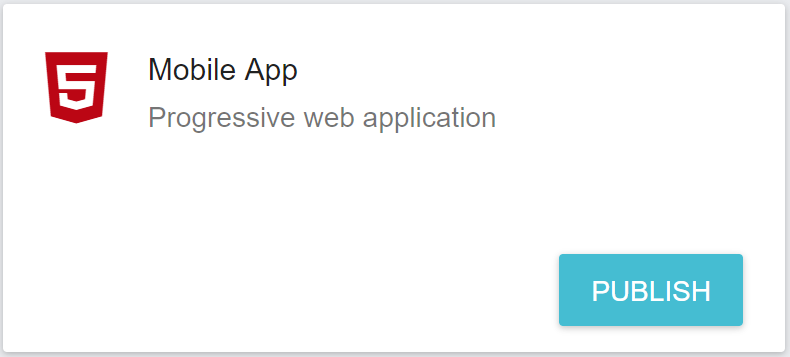 You'll be asked to confirm and complete your application profile such as the name, author and description, etc. Click on "publish Mobile site" to complete the last action.
Congratulations, your first app has been published and reachable by public !