Manage your app content and keep your users engaged
After the design and publication of your app, you need to keep updating your app content to increase your user engagements.
The content management module allows you to easily create or edit the articles and event calendars.
Manage your blog posts and categories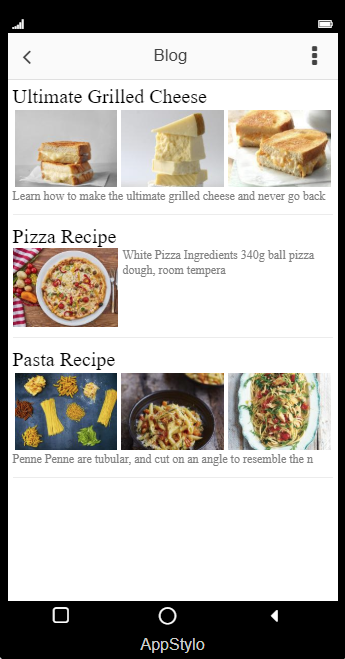 How to add a post ?
On Blog section, click on ADD Icon to write and edit your article.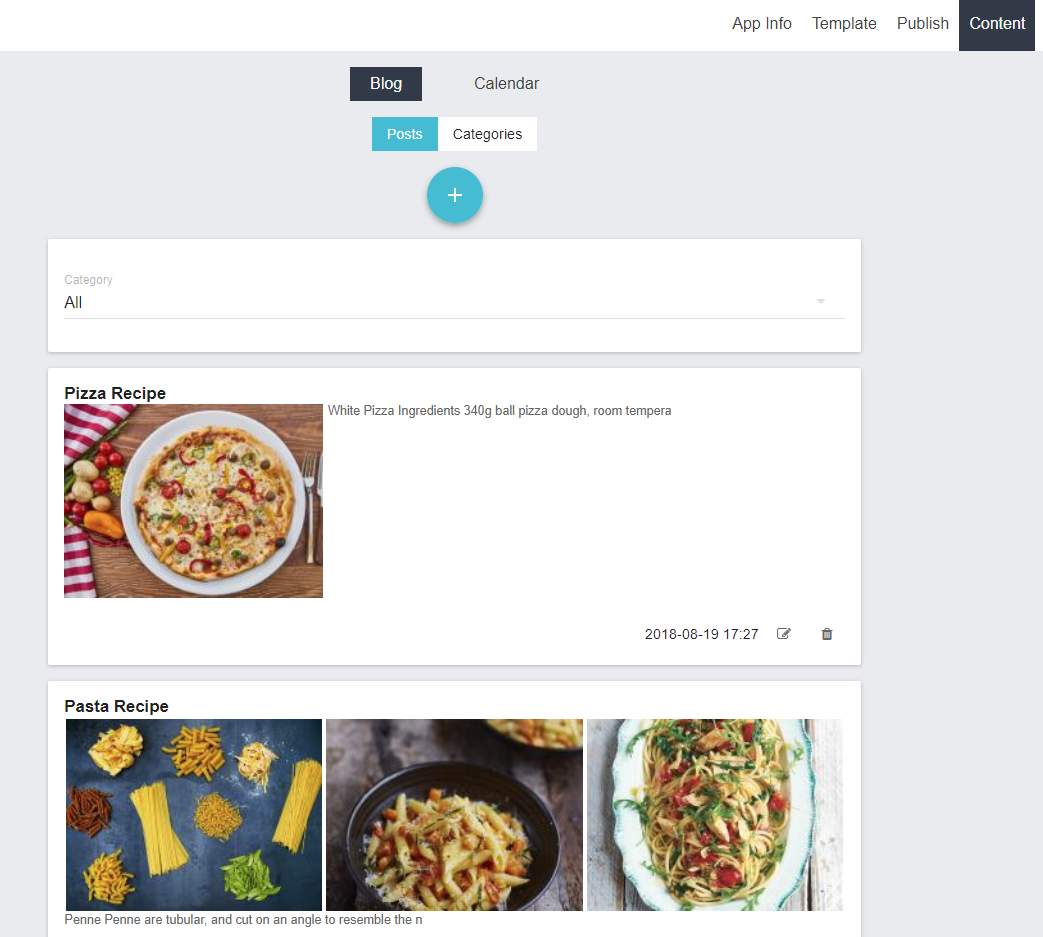 How to add a category ?
By default, your post is not categorised. You can add your post to a specific category and from your Design page, specify that category to display the posts in that category.
To create a new category, click on Categories and then click on ADD Icon to create a new category. After having the category created, edit your post and set the correct category.
Manage your event calendars
Drag and drop a calendar into your app and manage the events on Calendar section.
To add a new event, click on ADD Icon and provide the title, start & end time and details on the event.
You could also specify the location and upload your images related to the event :