The app profile defines the basic information about your app, such as the app name, a short description and a category.
The app store, both Google play and Apple app store, requires app publisher to fill some information aside with the built package when submitting. The information from profile page will help us to gather the necessary info for that purpose.
Adding App Info
The app profile is also showing up when you save your app to a template. This helps other users to easily find your templates.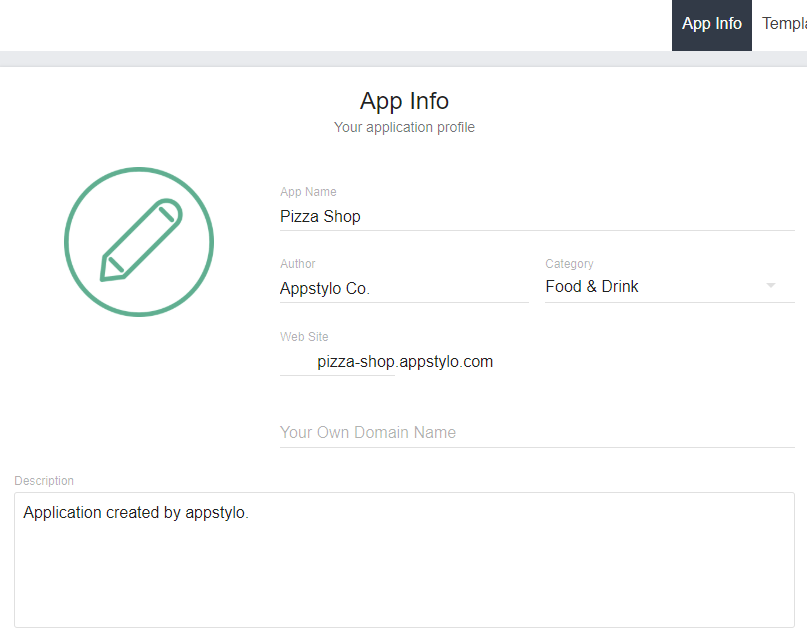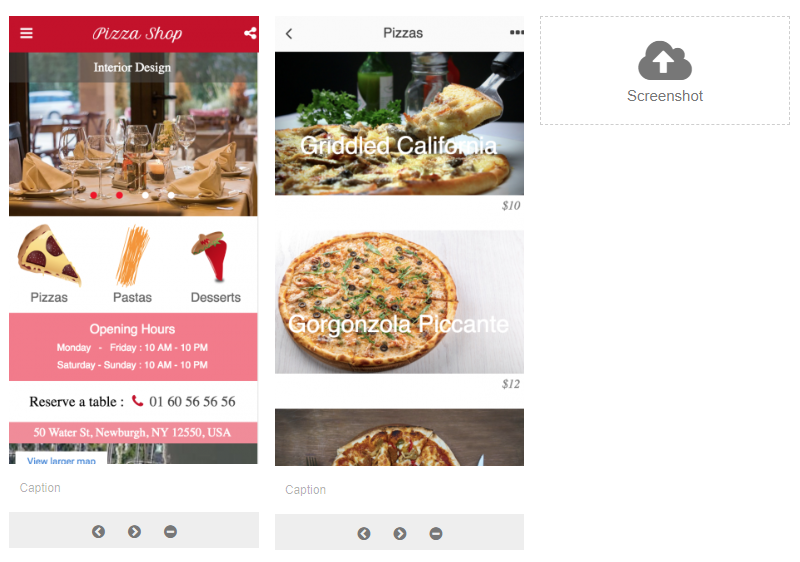 Here are some recommendations:
Keep your app name short and brand-able.Describe your apps' features in details in at least 250 words.
Use keywords in the description to attract more users and visitors.
Provide the screenshots for each principle screens to reveal how your app looks like.
Change the default sub-domain name. Pick a short name less than 25 characters.